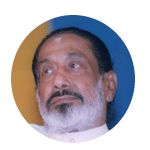 Villupuram Chinniah Pillai Ganesan was born on October 1, 1927. His parents worshipped Lord Ganesha and named him after the god they worshipped. His father Chinniah Pillai worked for the railways actively took part in the freedom struggle. Since his father was actively into the struggle against the British Sivajis mother Rajamani Ammal brought him up.

Its not new that like most of the actors in that genre he dropped out of school to pursue his interest: theatre. He ran away from home and joined Boys Company, the then famous theater group and started playing female roles. It was his mesmerizing voice and the range that it had made him prominent in the group and he started making his mark felt.

Many wonder how Villupuram Chinniah Pillai Ganesan came to be know as "Sivaji" Ganesan. Well, its not his films that gave him his name nut the second to none performance as Chatrapati Sivaji in the stage play 'Sivaji Kanda Hindu Samrajyam'. The play got so many laurels and his acting was
well appreciated. But it was "Periyar' Ramaswamy Naickar who conferred the title of Sivaji.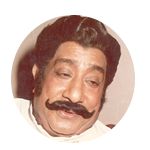 The story of Sivaji Ganesan was a saga of success. In his twenties Sivaji got an offer to play a lead role in Parasakthi (1952) by P.A. Perumal Mudaliar of National Pictures. The film turned out to be a box office hit. He acted in at least 300 more movies after Parasakthi. Most of these movies were as lead hero and he made special appearances too in Tamil and other films. Apart from Tamil films he also acted in films of other south Indian languages, Telugu, Kannada and Malayalam. He also acted in a few Hindi movies.

Sivaji was never the one to worry about his image and possibility of screen roles spoiling his image. He would smoke, drink and womanise if the role required. He has done roles ranging from lawyer, a murderer, james bond like charecters, villain, etc with utmost elan. From 'Parasakthi' in (1952)
to 'Thevar Magan' in (1992), Sivaji Ganesan played every conceivable character on screen - son, father, brother, hero, anti-hero, action and comedy. Endowed with a good physique, an expressive face capable of potraying any human emotion Sivaji was renowned for his emotional characters, having the uncanny ability to make audiences weep over his portrayal of tragic characters.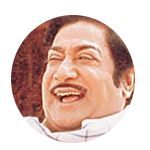 He has his contributions in Telugu cinema as well. He acted in 9 straight Telugu movies and did special appearance in 6 Telugu movies. Some of the films in which he acted are Vishwanatah Nayakudu (1987), Agni Puthrudu (1987), Bezawada Bebbuli (1983), Nivuru Gappina Nippu (1982), Paradesi (1953), Pempudu Koduku (1953), Manohara (1954) and Parasakthi (1957).
Some of the special appearances worth a mention are Bhaktha Tukaram (1973), Bangaru Babu (1973), Ramadasu (1964), Pillalu Thechina Challani Rajyam (1960), Chanakya Chandra Gupta (1977) and Jeevana Teeralu (1977). Countless of his movies are dubbed into Telugu and his performances in movies like Aatma Bandhuvu, Kshatriya Putrudu, Bhakta Tukaram won laurels from Telugu audience. Many of Telugu hits were remade in Tamil with Sivaji giving life to the roles. Prem Nagar was remade in Tamil under Suresh Productions by Rama Naidu with Sivaji doing the role of ANR to perfection
Retired and plagued by ill-health through the last few years, Sivaji took each day as it came. To quote him... "I don't worry about tomorrow. Tomorrow's problems are for another day." It was just another day on July 21 2001 and he left - the world.

Sivaji will remain etched forever in people's mind for his portrayal of a wide range of characters, social, political, historical, mythological with equal finesse & felicity of expression, and expressive dialogue
delivery.Living and breathing those characters, Sivaji would continuing to inspire generations to follow.

We, at idlebrain.com, along with our visitors pay tributes to Sri Sivaji Ganesh for all the good things he has done to Indian cinema. May his soul rest in peace.