Story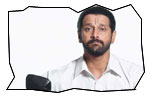 Ramu (Vikram) is a very picky and traditional Brahmin youngster who practices law. He gets restless if somebody fails to follow civil rules, fails to deliver good products to customers or show apathy towards fellow citizens. He wishes that somebody should come and put some sense of ownership and belongingness in the minds of fellow citizens.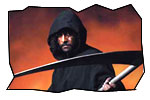 Aparichitudu (Vikram) is the one that comes from hell to punish all those people who Ramu desists. He uses the punishing techniques used in Garuda Puranam (a mythological book on punishments in Hell) that gives reference to kind of punishment meted for each and every kind of sin committed. He leaves certain clues behind for the cops to find out.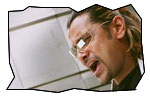 Ramu loves his neighbor Nandini (Sada). But she feels that Ramu is too good a guy to share her life with. She wants a cool guy. Remo (Vikram) is modern hipster who impresses Nandini and makes her fall in love with her. A couple of cops (Prakash Raj and Vivek) are in search for the murderer. The rest of the story is all about what connects these three different characters - Ramu, Remo and Aparichitudu.
Artists Performance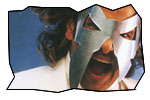 Vikram: Vikram is just tremendous. Vikram has three different get-ups in this film as Ramu, Remo and Aparichitudu. He has shown complete variation in expressions and body language of each and every character. His histrionics in interrogation scene in which he seamlessly transforms into characters of Ramu and Aparichirudu is awesome.
Sada: Sada is good as neighbor of hero. She played the role of typical girl-next-door teenage girl who has her views about love and relationship. She is voluptuous in 'Naku Neeku Nokia' song.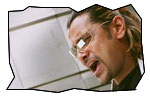 Others: Vivek is good as buddy of hero. Prakash Raj excelled towards the climax of this film. The roles of Kalabhavan Mani and Saurabh Shukla are pretty small ones. Tanikella Bharani dubbed the voice of Nedumudi Venu. Nassar is adequate for the role of psychiatrist.

Technical Departments: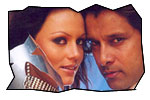 Story: This year seems to be getting flooded with films that deal with MPD (Multiple Personality Disorder). We have had couple of films (Chandramukhi & 10 The Strangers) already in the last couple of months. This film is based on the concept of Garudapuranam, which says that those who commit sins should be punished. This story also has a social angle about why India is not developing in spite of having abundant natural and human resources.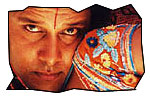 Screenplay - direction: Director Shankar who has come up with terrific screenplay for social message oriented films like Gentleman, Bharateeyudu and Oke Okkadu could not succeed in coming up with a gripping screenplay for this film. His direction - especially in second half - is good. Shankar's strength lies in conceiving extraordinary confrontation scenes. This film has got only one such scene (interrogation scene between Vikram and Prakash Raj). The main drawback on the film is hero giving punishment of death to people who have done small mistakes. Trying to control the behavior and civic sense of fellow citizens by instilling fear does not sound convincing.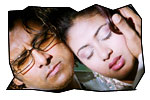 Music: Music by Harris Jayaraj is adequate. The songs in first half do not score well with audience as the narration and situations are not good enough. However fast songs - Remo and Neeku Naku Nokia - are good. The last song of the film (Randaka Randaka) is excellent. The director painted bridge, roads, hillocks and vehicles with flowery designs.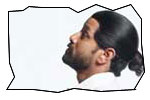 Dialogues: Dialogues of this film are partly good. Too much of pristine Telugu is used even for regular chitchat. Sada's justification of her not taking the bus molestation seriously by uttering 'Idi urbane lifestyle kosam middle class people chese tyagam'.
Other departments: Cinematography is excellent. Artwork is of high standard. Action sequences by Peter Hynes in the second half are good. Especially the fight with Prakash Raj and the other cops. The usage of words like 'Gundiga lanti Gunde dana' and 'Puvvulathone banam vese Pulan Devi nuvve jaana' in the last song is good. Editing by VT Vijayan is ok. The production values of Oscar Films banner are extraordinary.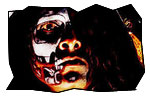 Analysis: First half of the film is bit boring. Second half is better. Last 30 minutes of the film is good. This film needs a serious trimming, as it's excessively lengthy (beyond 3 hours). The concept of Multiple Personaly Syndrome is well explained by comparing it to how drunkards behave. Shankar who excelled himself in all the films he has done so far could not mix the elements of social gaffes, mythological connection (Garuda Puranam & Aparichitudu), cops' trail, psychological angle (MPD) and love track in an appropriate way. This film also scores less on entertainment (especially comedy) aspect. If you compare Aparichitudu with the films done by Shankar in the past, you would get disappointed. If you keep that expectation aside, it is not a bad film. You may watch it.
Aparichitudu Links
Photo Gallery
Wall Papers
Jeevi reviews of previous 5 films
Andarivadu
Narasimhudu
Kunkuma
Bhadra
Athaokkade
Naa Pranamkante Ekkuva
More Reviews