Story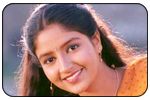 Srinivasa (Adarsh) is a meek youngster who falls in love with his collegiate friend Akhila (Santhi Rao). He comes to know that Akhila likes basket ball sport a lot. Hence he wants to win the heart of Akhila by becoming a sports champion. He seeks the help of a basket ball specialist (Surya) in coaching him. In the process, they comes across the hurdles like foul play in sports and resistance from parents regarding love. The rest of the movie is all about how they win both!
Artists Performance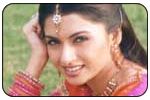 Adarsh looks very meek and has an uncertain body language. Santhi Rao looks very unglamorous. Her expressions are very tentative. The only positive aspect in the casting of this film is Surya, who acted as the basket ball coach. He is terrific in a few scenes. MS Narayana, Dharmavarapu, Brahmanandam and Apoorva had nothing to do except for settling for a cheap comedy. Bhagyaraja and Bhagya Sri acted in a song.
Technical Departments: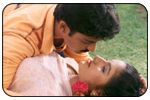 Story - Screenplay - direction: Director C Uma Maheswara Rao who directed national award winning film like 'Ankuram' has taken 1000 steps backward to direct this film. Otherwise how can you find routine teen scenes like minor girl eloping from her house and her brother going for head hunt in jungles. In addition to there is cheap comedy like students degrading professors etc. The director failed miserably in terms of both direction and screenplay. The love/sports ratio should have been 20/80, but the director choose to make this film with 20% sports and 80% love and love stories is not the forte of Uma Maheswara Rao. The comedy in film is inane.
Other departments: Photography by Madhu Ambat is OK. Songs scored by Bhavatharini are mediocre. Background music is ok. Dialogues by Asam Srinivas are so so.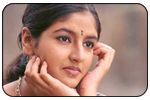 Analysis: However passionate you are about the films, there are certain films that makes you run away from the theater in the middle of screening. But since I have to review the film I sat in the theater till the end. Except for a few inspirational quotes uttered in a couple of scenes by Surya, the entire film is a boring one. After watching this film, you are bound to loose the good will you have for 'Ankuram' fame C Uma Maheswara Rao.
Avuna links:
Showcase
Photo Gallery