Story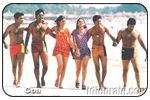 Four final year students of B.com are fed up with their middle class lifestyle. They want to become rich and they can't wait till they graduate and earn money the hard way. They notice that a guy they know went to USA and married a rich American lady and settled there. A bar owner from Goa in Hyderabad suggests them that they could go to Goa and get hold of foreign ladies and marry them. If they do so, they could gain easy entry to USA. These guys set their journey to Goa and after a few hiccups they realize that it's a wrong path. But its too late for them as they are implicated in a murder of a foreign girl. Rest of the story is all about how they get out of the mess and learn to live the hard way!
Artists Performance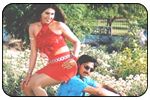 Sumit Roy (of Bachelors fame) is OK among the 4 lead characters. The other three guys are (Subhash Chandra, Krishna Teja, Satish Reddy) amateurish but suited the characters of spoilt brats. Jyothika Solanki and Karishma Mehta provided the glamour part to the film. They are fair. But its Dharmavarapu Subramanyam who turned out to be the saving grace for the film with his typical dialogue comedy. Ali and LB Sriram are average.
Technical Departments: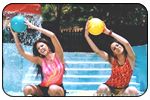 Story - Screenplay - direction: It's an unusual story on Telugu screen. It needs brilliant screenplay to make audience glued to the screen. But director could not mold his script right, which resulted in bad screenplay and uninteresting narration. The story has lot many loose ends which does not look convincing at all. The director need to hone his directorial skills when he make another film to narrate the story properly without losing the objective of the film and focus of the storyline.
Other departments: Dialogues by Mani Sharma T are mediocre. Photography by Senthil Kumar is ok. The only plus point of the film is good music by Krishna Vasa. The melodies in this film are quite soothing and hummable.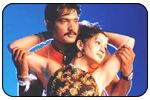 Analysis: First half of the film is bad. Second half is equally bad. The director failed in handling the film in interesting way. Only saving grace of the film is Dharmavarapu Subramanyam's occasional comedy and good music. Don't get tempted by the title. You can safely avoid watching this flick.
Goa links:
Photo Gallery