Story


Subhas Chandra Bose (Srihari) is an innocent farmer in a village. Lots of farmers in that village commit suicide because their cotton crop did not sprout. Entire village blames Bose's father for selling bad cotton seeds to the farmers. Unable to take the false allegations, Bose's father, mother and sister commit suicide. Bose runs from post to pillar to inform the government authorities that a big pin was involved in distributing duplicate seeds. But in the process, he gets thoroughly humiliated by the authorities, concerned minister and the big shots.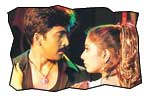 Bose dons a new avatar and kidnaps the Home Minister of AP State (Dharmavarapu Subramanyam). Then he strikes a deal with police authority to help him in eliminating the people who harmed their village. Ashoka Chakravarthy (Vadde Navveen) - a sincere cop - troubles Bose. The rest of the story is all about how Bose achieved his goal.
Artists Performance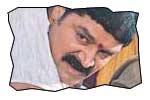 Srihari: Srihari is excellent as innocent farmer in the flashback episode of the film. Srihari's histrionics in the scene where he cries at the death of his father and subsequent humiliation scenes are extremely good. However, his characterization is not convincing in the remaining parts of the film. His walking style looks awkward as an ultra.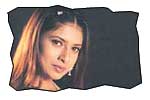 Others: Naveen looks better in this film compared to his recent films. He performed action episodes reasonably well. But his dubbing for this film is mediocre. Sanghavi impresses in certain scenes and looks good in a few frames. Her characterization in the film is not a well rounded one. Punit Issar is wasted in this film except for the climax fight.
Technical Departments: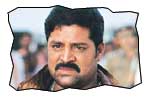 Story: It's a typical personal revenge story. But the means used to take revenge are very illogical. How can the entire police force become slave to an ultra even if he kidnaps Home Minister? How come an innocent farmer transforms into a gun-touting, English-speaking terrorist in a nick of time?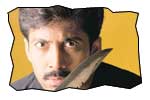 Screenplay - direction - dialogues: Bharat fails once again after Telangana & Film Nagar to get his story narrated straight. In order to create curiosity and shock value he narrated the film in a series of flashbacks. But that technique boomeranged by causing confusion to audience. The direction of the film is bad except for the main flashback episode. Screenplay of the film is bizarre. Dialogues of the film are so so.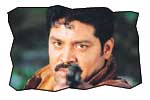 Other departments: Camera work of the film is not up to the mark. Lighting is not proper. Color grading is haphazard. Though 'Nelamma Nelamma' song is good the overall music of the film is average. Background music is loud and forced dominating the dialogues most of the time. Editing of the film leaves a lot to be desired. Stunts by Ram-Lakshman and Raju are impressive.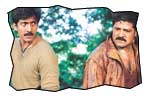 Analysis: The positive points of the film are Srihari's performance and the main flashback episode. The narration of this film is very contrived. This film suffers from bad direction and screenplay. You can find one fight every 5 minutes. This film is just for masses who like heavy duty action flicks that are devoid of logic and common sense. Others can safely stay away from it.
Guri Links:
Photo Gallery