Story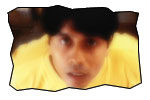 Varun Naidu (Nagesh Kukunoor) and Aswini (Jyoti Dogra) are happily married couple for the past six years. Varun runs a call center in Hyderabad and his wife Aswini works as a doctor. Aswini wants to have kids, and Varun thinks that he is not ready for kids yet. Meanwhile Varun appoints a pretty seductress Menaka (Tiska Chopra) in a key position at his company. She has one weakness of luring her boss. She tries all her tactics on Varun, but in vain. Meanwhile, these sexual advances by Menaka cause tremors in the marital life of Varun and Aswini and Aswini loses her faith in Varun. She throws Varun out of their house and applies for a divorce and gets it granted soon. Varun decides to go back to USA where his heart belongs to. Rest of the story is all about how they go back to each other in a typical filmy style.
Artists Performance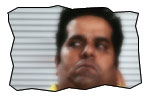 Nagesh Kukunoor is at his charming best as the lead actor. Jyoti Dogra is competent enough, though she is stiff in her expressions and body language in latter part of the film. Vikram Inamdar steals the show with his comedy. Elahe Heptoola is wonderful with her sensible portrayal. Monika Tiska delivers the goods with her charms and sophisticated body language. Anu Chengappa once again gets appreciation as the saree-palloo-dropping Sashi Aunty.
Technical Departments:
Story: The beginning part of the story where female lead wanting kids and male lead saying no resembles the storyline of Hugh Grant's '9 Months'. However, the kids thread takes a back seat once the seductress Menaka starts charming Varun. The latter half of the film deals with travails of separation.
Screenplay - direction: Nagesh Kukunoor succeeded in keeping the spirit and humor of Hyderabad Blues 1 alive. He extended all the necessary and familiar characters from the part 1. Screenplay of the film is okay. Narration is very slow. Direction is apt. However, Nagesh Kukunoor kept the following loose ends open which questions the logic of inserting certain threads and scenes in this film...
1. The thread of Aswini wanting kids is left open once Menaka starts seducing act.

2. The hallucination of Varun with kids is over done. They should have stopped the hallucination once Varun sees a kid in office drawer.

3. Sashi Aunty's sex book and lectures are of no help to Varun or to the story, as her character is inserted to piggyback on the popularity she acquired in part 1.

4. Menaka who joined as a professionally upright manager suddenly turns out to be a seductress. Her style of wooing Varun is too shift and desperate.

5. Aswini being so tough on a mistake that is never done by Varun seems unconvincing.

6. Aswini getting back to Varun after getting divorced in the climax appears too cinematic.
Other departments: The dialogues in this film have sensibly sprinkled humor. Photography is fair. Editing should have been crisper. Music is appropriate. 'Dil Pe matle' song is an instant winner. Production values and presentation mode of the film is very professional.
Analysis: First half is vivacious & full of fun. Second half is serious & it is boring at times. The audiences who have seen Hyderabad Blues 1 would be able to connect to this film better compared to their counterparts. The plus points in this film are humor & Nagesh Kukunoor's style of taking. The negative aspect is the second half where the tempo went down and a few boring scenes popped in. It is definitely a good film to watch for the multiplex crowds and urbane film lovers.
Comparison between 1 and 2: Hyderabad Blues 1 was brilliant though raw. Hyderabad Blues 2 does not live up to part 1's brilliance though there is lot of sophistication in the part 2. If part 1 deals more with cultural differences between in India and USA with an intertwined love thread, part 2 deals with 2 threads (kids and marriage break-up). Nagesh Kukunoor preferred to give more importance to the serious part of marriage break-up ignoring the humorous part of kids thread.
Tail Piece: When the camera focused on cleavage of saree-clad Menaka while seducing Varun, an audience shouted 'Necklace Road'. And this comment set the entire theater into the laughter.