Story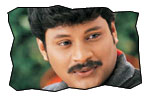 Parandhamayya (Suman) is a mallayuddam warrior in a village. He has a training institute where he teaches the art of mallayuddam. Basava Punnayya (Rajan P Dev) uses a fighter called Yalamanda (Ponnambalam) and defeats Parandhamayya in a fight. As per the rules, Parandhamayya is forced to write all his properties to Basava Punnayya and leave the village for 10 years. The rest of the story is about how Vikram (Vikram) - son of Parandhamayya - returns to village to seek revenge on Basava Punnayya and Yalamanda by killing them.
Artists Performance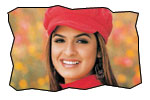 Vikram - son of MS Narayana - is definitely not a hero material. He is very poor in looks department and pretty mediocre in histrionics aspect. His dialogue delivery is pathetic. Mounika is average in her role. Aditi Agarwal has put on some weight to cater to the tastes of Telugu audiences. Comedy by MS Narayana, Brahmanandam and Sunil is inane. Rajan P Dev is fair. Ponnambalam's antics are irritating. Prakash Raj is OK in a typical role. Suman is good in his role, but has got a hapless footage. The guy who imitated Mohan Babu is not up to the mark.
Technical Departments: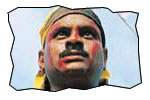 Story - Dialogues - Screenplay - direction: It is a typical revenge seeking story where son finishes the battle. Screenplay by MS Narayana is old-fashioned and looks contrived at times. Direction is mediocre. Dialogues written by MS Narayana are not up to the mark. He gave unnecessary references to the historical personalities and events through Prakash Raj's character.
Other departments: The tunes in this film are copied ones. However, three melodies in this film are good to listen. Picturization is not as good. Photography is average.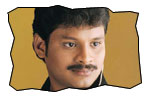 Analysis: The first 15 minutes of the film is interesting. The film is bad in the first half. The interval bang is an anticlimax. Second half is equally bad. The main drawbacks of the film are hero Vikram and director MS Narayana. MS Narayana might want his son to become famous. It does not mean that he should launch him into showbiz as hero. By launching his own son as hero, MS Narayana did more harm to Vikram than any help. MS Narayana should stick to what he is good at. Acting that is!!
Koduku links:
Muhurat
Photo Gallery