Story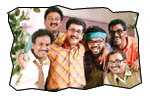 Kalidasu (Sivaji) is fed up with his financial situation and resorts to ending his life. But he is saved by JK (Prakash Raj) in the last moment. JK promises to give all the money Kalidasu needs without any strings attached. JK runs a secret trust that helps the victims in distress who resorts to the act of suicide.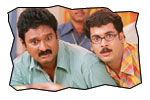 Kalidasu notices Alakananda (Veda) on a TV program and falls in love with her at the first sight. Alakananda runs a flower boutique for work satisfaction though she is a daughter of a millionaire. Kaludasu proposes to Alakananda. She tells him to befriend her for a few days so that she could know more about Kalidasu before taking a decision. As Kalidasu try to get closer to Alakananda, the things between them get worse. The rest of the film is about whether Alakananda accepts Kaludasu's proposition or not.
Artists Performance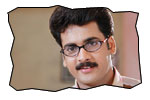 Sivaji did his character with lots of poise and ease. His accent in second half reminds us that of Rajendra Prasad in 'Ladies Tailor' film. Veda is probably the first fair-skinned heroine in a Vamsi's film. Vamsi preferred the sensuous dark-skinned girls as leading ladies so far. She is adequate. Krishna Bhagawan did a major role in generating comedy. Prakash Raj is good as the businessman. Character of MS Narayana is hilarious. Suman Setty, Bhuvana, Apoorva and Jeeva are satisfactory.
Technical Departments: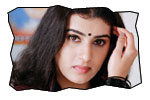 Story: Story of the film is simple. It is about a man who falls in love with a woman. That woman buys time till the climax of the film to get the time going. An element of crime is added with Prakash Raj character. The crime element got diluted and the love thread is not convincing enough.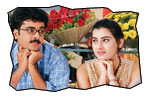 Screenplay - direction: The taking, shot making, editing and narration of the film is done in typical Vamsy's style. He could get the timing right in comedy scenes in this film. But, he sounded bit old-fashioned at times. Screenplay of the film is adequate. Vamsi mixed comedy with crime element successfully in his earlier films. This film too had similar mix, but the crime element is not narrated well enough to capture the attention. The climax of the film appears incomplete and incomprehensive.
Other departments: Dialogues by Sankaramanchi Parthasaradhy are satisfactory. Songs composed by Chakri are good (though remind us of old Maestro Ilayaraja work). The background music is bad in the comedy scenes. Photography by MV Raghu suits the requirements of Vamsi's taking style. Artwork by DY Satyanarayana is good. This film is made on low budget.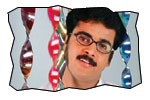 Analysis: First half of the film is OK. Interval bang is good. Second half is a bit slow. Climax is abrupt. KTVC is a typical Vamsi's film with love, crime and comedy entangled. Plus points of the film are music and comedy. This film does not have anything that puts you off. You may watch it once.
KTVC links
Photo Gallery
Press meet
Audio Function
Jeevi reviews of previous 5 films
Suryam
Sakhiya
Sundarangudu
Kaani
Chanti
More Reviews