Story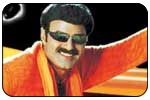 Lakshmi Narasimha (Bala Krishna) is a strict police officer who does not mind making his own rules to bring justice to the public. Once he was indirectly affected by the goon Dharma Bhiksham (Prakash Raj) which costs him his sister and lots of properties of his native village. But Dharma Bhiksham does not know that it was Lakshmi Narasimha who got affected by him.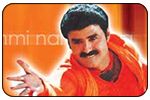 After a few months, Lakshmi Narasimha is transferred to Vijayawada. Dharma Bhiksham rules the mafia world from Vijayawada. Though, a strict police officer - he compromises with Dharma Bhiksham and takes bribes to the tune of one and half crores. He takes the bribes and then invests all the money into rehabilitating his natvie village affected by Dharma Bhiksham. Dharma Bhiksham comes to know about it and rebels against Lakshmi Narasimha. The rest of the story is all about how Lakshmi Narasimha puts an end to the life of Dharma Bhiksham using illegal methods.
Artists Performance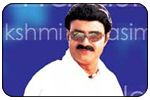 Bala Krishna: Bala Krishna is looking extremely handsome in the police attire. He is pretty romantic in teasing scenes with Asin. He is excellent in emotional scenes, especially in the one where he utters ferocious dialogues with Ahuti Prasad before climax to an exhilarating effect. He did well in the 'Jadakotti' and 'Neetoti Naaku panundi' dance numbers. Balayya did well in fights department as well.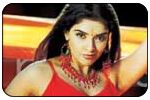 Asin: Asin is tender in this film. She has more footage in the 1st half due to the love episode. She also exposed her cleavage in a couple of romantic scenes compared to her earlier films. Sunitha dubbed her voice.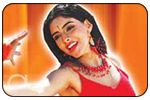 Others: Prakash Raj is OK as Dharmabhiksham. Krishna Bhagavan provided some entertainment through one-liners. Sunil had a separate comedy track. Rakshita is negligible in the first song of the film. Viswanath acted as father of Bala Krishna. Ahuti Prasad got a decent role as commissioner. MS Narayana is wasted. Duvvasi Mohan is fair. Devi Charan's character went unnoticed.
Technical Departments:
Story: Story of the film is a personal revenge theme with social message in it. We have seen several cop stories hitting marquee last year like Seetayya, Inspector and Shivamani. And this film is definitely better than the other films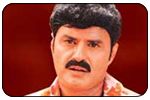 Screenplay - direction: Screenplay of the film is OK. The direction of the film has mass orientation with a tinge of stylishness. Director Jayant handled quite a few scenes well, especially the ones where Bala Krishna follows abnormal ways to get his work done. However, he should have got the emotions right during the flashback episode of the film, which paved the way for the entire story to happen. The mass and action episodes are excessively stuffed in second half. Jayant should have taken care of the editing of the film. The total film's duration is 3 hours and 10 minutes.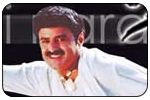 Dialogues: Dialogues by Paruchuri brothers are good. There are pretty good punch dialogues for Bala Krishna as the story approaches climax. There is one dialogue in this film ""Kumara Swamy, Venkata Swamy, Narayana Swamy, Kanaka Swamy, Amara Swamy ani maa amma puttina biddalaku peru pedithe .. andaru puritilone chani payoaaru. Naa koduku champe vaadu kaavali kaani … chache vaadu kaakudadu ani naaku Lakshmi narsimha swamy ani pettindi'. This dialogue is uttered 3 times in film. It had a little effect when done during the start of film. It was repeated 2nd time before interval and it had good effect. During the climax of the film, the same dialogue got terrific applause.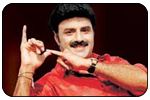 Music: Music by Mani Sharma is of typical Bala Krishna's style. These songs are impressive when you watch along with the visuals than when you listen to audio. The 2nd song (Andamlo Andhra Kosta - a melody shot in NZ) is cool. The 3rd song (Jadakotti) steals the show. Last song 'Neetoti Naaku panundi' is racy. Background score is good. The first song intriduces hero in a charming style.
Other departments: Cinematography by Steadycam Prasad and VSR Swamy is good. Editing by Marthand K Venkatesh should have been crisp.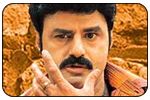 Analysis: First half of the film is entertaining. Second half is OK. The interval bang is smooth. The flashback episode should have had more punch. The second half is heavily loaded with mass elements. The duration of film should be trimmed by a good 30 minutes to make the film more crisp. Bala Krishna's terrific performance is going to be the biggest strength of the film. And it would entertain the masses very well.
Trade Talk: The film opened with hit talk everywhere. This film is expected to be a good hit film after 3 years (Narasimha Naidu) for Bala Krishna. The range of film would be depend on how relatively other Sankranthi films fare!
LNS stuff:
Special News bulletin
Photo Gallery
Wall Papers
Audio function
Mega Posters
Release Centers
USA