Story


Purse Ram aka Parasuram (Naresh) is a petty thief who is grown up on stealing things since his childhood. He happens to see a girl Meghana (Mounika) and then instantly falls in love with her. He comes to know that she prefers educated guys with knowledge in various languages and cops. He impresses Meghana by feigning that he is a strict cop.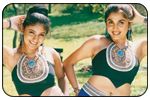 Meghana is the daughter of businessman AV Rao (Rajendra Prasad) - a widower. AV Rao has bad experiences with Purse Ram in his daily life. When he comes to know that his daughter is in love with Purse Ram, he reveals that Purse Ram is a notorious thief. Meanwhile, AV Rao falls in love with Prabhavati (Ramya Krishna) - his PA in office. He lies to her saying that he is a bachelor and proposes to her. She accepts him first and rejects him when she comes to know that he is a widower.
The rest of the story is all about how they patch up with each other.
Artists Performance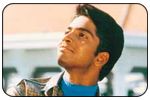 Rajendra Prasad is under utilized in this film. He is excellent in his limited characterization. Naresh has got major pie in the film and he did justice to his role. Mounika is OK. Ramya Krishna does not have major role to play. Krishna Bhagavan acted as hero's assistant and he created good laughter. Rami Reddy, Kondavalasa and Brahmanandam did adequate comedy. Kovai Sarala looks awkward as mother of Rajendra Prasad.
Technical Departments: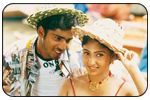 Story - Screenplay - direction: Story of the film is wafer-thin and is of typical EVV genre film. Narration of the film is done in humorous way. EVV got his timing technique right in MAVG. However, the screenplay of the film meandered in the second half by leading to a abrupt climax.
Other departments: Dialogues in this film are good. And this time Janardhana Maharshi stayed away from writing double entendre for EVV films. Music by Keeravani is not impressive. Camerawork is ok. 2 fights composed by Stun Siva are effective.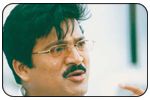 Analysis: First half of the film is good. Second half makes a sudden halt towards climax. Over all it's an average film with good comedy packed in it. Its definitely better than any of the recent offerings by EVV Satyanarayana. You may watch this film for comedy. But make sure that you leave your thinking cap behind while entering theater!
MAVG links:
Photo Gallery