Story


Haarika (Sangeeta) is an orphan staying in working women's hostel. Madhav (Aditya Om) is the only earning member in a family that consists of six members. Haarikia and Madhav get married due to certain circumstances. Two sisters of Madhav also tie knot during that time. Due to certain reasons, the first night of Madhav - Haarika gets postponed every time. The parents of Madhav blame Haarika for every mistake in their household. The rest of the film is all about how their family members recognize and acknowledge the golden heart of Haarika.
Artists Performance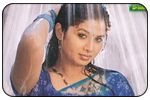 Aditya Om is average as the male lead. The dubbing artist of hero Venu dubbed Aditya's voice. Sangeeta is pretty impressive as an understanding wife and a longing family member. Brahmanandam and Sunil get a major share in comedy scenes. All most all the comedy actors are present in this film. Kovai Sarala is hyperactive, as usual. We see Padmanabham on Telugu screen after a long gap in a small role. Oomph girl Radhika Chowdary had to settle for Sunil. Shakeela is paired up with Padmanabham. If Raja Vannemreddy has made 'wife beating' a laughing stock with Brahmanandam role in KVLR; he resorted to 'parents beating' in this film.
Technical Departments: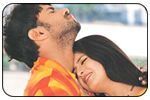 Story: This film is a remake of Tamil film titled 'Middle Class Madhavan'. Like the 3 husband roles in innumerable films (KVLR, Tirumala Tirupati Venkatesa, Sandade Sandadi, Srirama Chandrulu etc), this film too has three lead pairs. This film explores the lifestyle and thinking pattern of middle class and lower middle class families.
Screenplay - direction: Screenplay and direction by Raja Vannemreddy is OK. He resorted to crude comedy so that it would appeal to the masses at B and C centers. His orientation is total mass..
Other departments: Music by Ghantadi Krishna is passable. Photography by Vijaya Kumar is OK. Dialogues by Gangotri Viswanath are crude and senseless at times. Chalapati has a catchword - 'Naa Aasu lodi'. Here is one dialogue conversation between Sunil and Radhika Chowdary
Sunil: Neeku aada pilla kaavala? Maga pilla kaavla?
Radhika: Naaku kukka pilla kaavali
Sunil: vooo. Aithe I will try my level best (and jumps on her)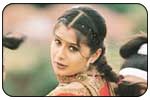 Analysis: MIEIMIET is an out and out mass middle class film that is stuffed with crude (disgusting, at times) comedy. First night scenes between lead pair in this film has striking similarities with an episode in '6 pativratalu'. The front benchers would definitely enjoy the flick. This film would have good run in B and C centers. The success of this film would depend on how family viewers embrace it.
Links:
Photo Gallery