Story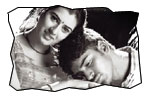 Vinod (Naresh) is a son of a prostitute who sells him to a child trader. He comes across brutal things like child abuse and undergoes mental trauma at a tender age. Later, he is taken care by a church father who runs an orphanage. Vinod is a genius at studies, but a very bad at social behavior. His entire childhood is spent in a church. The father sends him to an Engineering college at Vizag to pursue his studies.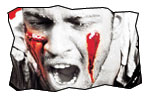 There he meets Divya (Veda), his classmate. When everybody is loathing the presence of Vinod, she takes care of him and treats him like an alter ego. They develop a very thick friendship. When Vinod is about to express his love to Divya, she reveals him that she is in love with their classmate Aadi (Abhishek) and asks Vinod to help them out.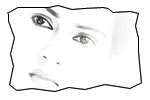 Vinod gets mentally disturbed after realizing that Divya and Aadi are in love. He starts lusting for Divya. Divya who is unaware of his inner feelings considers his behavior as one out of his unadulterated affection. In the process, Vinod conspire a plot in which himself and Divya escape to a jungle on the pretext of Vinod helping Divya out in eloping with Adi. When Divya goes amiss, the point of suspicion is turned towards Adi. The rest of the story is all about what Vinod do to Divya.
Artists Performance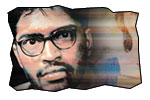 Allari Naresh: Allari Naresh is made for that character. He is extremely at home while playing the antics of a never-socialized youngster. The make-up is pretty good and he appeared terrific in the first half. His body language suited the characterization to the tee.
Veda: Veda is the girl who made her debut as 'Archana' in 'Tapana'. She rechristened her name for a bit of luck. She is homely and appears girl-next-door. Her histrionics are decent.
Abhishek: Abhishek is apt as the flamboyant youngster who is very good at heart. He might emerge as the replacement for feel-good primetime characters in Telugu films.
Others: Pauruchuri Venkateswara Rao is good as Chuch father. Chalapati Rao has shown his finesse though he acted in 3-4 scenes. Benarjee acted as sub inspector on prowl. This film has got very limited characters.
Technical Departments:
Story: Story of the film is about an orphan who has seen unthinkable when he was a kid. He hates the world and the people around him. He then falls in love with a girl and his life changes.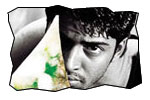 Screenplay - direction: Screenplay and direction of the film are decent. E Sathi Babu who handled a couple of comedy flicks so far has handled a serious cinema for the first time. The basic storyline has a couple of unconvincing points -
1. Why Vinod would develop lusty desire towards Divya the moment she starts dating Aadi? Divya and Adi are the only two students in the entire college who treated Vinod with due respect and taught him good manners.
2. Why did not Adi shout when he chases the Vinod and Divya in the jungle?

How ever there are a few of heart-touching scenes in this film
1. Vinod solving a difficult problem on board when the professor felt that no student is capable of doing it.
2. Vinod rising to the occasion when he had to deliver public speech with the help of Divya.
3. Vinod self-sacrificing himself in the climax though Divya lends her hand to help him out.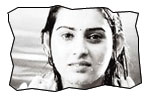 Other departments: Music by Vidya Sagar is good. He used different instruments and Tamil singers make the tunes appear different. The background music is good. Dialogues by the director E Sathi Babu are good. Camera work by Ram Prasad is first rate. Picturization of the songs are also good. Editing by Srikar is neat. Production values of Sri Rajyalakshmi banner are appreciable.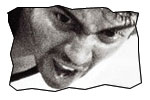 Analysis: First half of the film is good. The second half slips out of the hand as the couple enters jungle. The climax point is a heart touching one. This film is remake of Tamil film 'Kadal Kondein' that put the debutant hero Dhanush into the top bracket with one film. Tamil audiences have entirely different way of receiving films. A hit in Tamil does not guarantee the same result in Telugu, as the sensibilities does not match. Hero playing a character of negative shades is a strict NO in Telugu films. Allari Naresh who has an eye for novelty acted in this film with a great amount of zeal. The producer should be appreciated for attempting to make a different film. The success of this film would depend on how youth embrace this film.
Nenu Links:
Photo Gallery
Wall Papers
Audio function