Story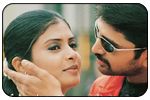 Naani (Rohit) and Seetamahalakshmi (Sravya) love each other. But parents opposite to their love. They elope to Vizag and spend sometime there without getting married. Then they have some difference of opinionss. They feel that they are not made for each other and come back to Hyderabad to stay with their parents. Then they again realize that they are in love. When they want to unite, their parents again appose. The rest of the story is all about how they marry each other with the help of friends after convincing their parents.
Artists Performance
Rohit: Rohit is at ease when it come to immersing himself into the character. He is extremely fluid in dances and he did perform dances with terrific timing and grace. He carries good screen presence as well.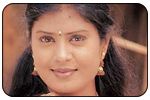 Sravya: Another Telugu girl arrived on Telugu silver screen. She is beautiful and charming. Her dusky skin complexion added to the characterization. She has beauty spots in right strategic places. Suneetha dubbed her voice. It would have been good if she dubs her voice as well, since she is a Telugu girl.
Others: This film has good number of comedians like Brahmanandam, MS Narayana, Kondavalasa, Raghubabu, Bhagavan, Gundu Hanumantha Rao etc. But the comedy tracks in the film are not appealing enough. Surya, Chalapati Rao, Delhi Rajeswari and Apoorva played the roles of parents.
Technical Departments: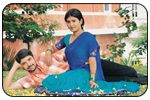 Screenplay - direction: Director G Nageswara Reddy who directed two hit films - 6 Teens and Girl Friend - with Rohit in the past directed this film. However, the feel is missing in 'Nenu Seetamahalakshmi'. G Nageswara Reddy is good at generating teen comedy. But in this film he concentrated more on creating comedy among the regular comedy batch and there is no timing and punch in that comedy. He handled well the flashback episode of the film where the blooming love between lead pair was shown. Screenplay of the film is average.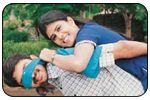 Music: Chakri has become repetitive now a days in terms of tunes. Giving music for too many films seems to be the factor working against him in delivering quality music. A couple of melody tunes are good. Chakri should concentrate more on background music and rerecording. Most of the times music dominated lyrics and dialogues.
Other departments: Dialogues by Sateesh are OK. Photography by Bhupati is average. The film is made on low budget except for a couple of songs shot in abroad. Choreography composed for songs is good. Art work is good. The taste of producer Valluripally Ramesh reflects in a few classic scenes of the film.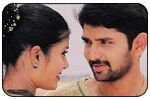 Analysis: First half of the film is mediocre. Second half is average. Flashback episode is good. This film launches a good Telugu girl Sravya as heroine. The director tried to narrate the film in comedy format, but failed to generate rib-tickling humor. If The producer who made two successive successful comedy flicks 'Avunu Valliddaru Ista Paddaru' and 'Kabaddi Kadabbi' could not produce his 3rd film in the way people would love to watch, what would be the fate of the films produced by new producers who does not have any industry experience at all?
Nenu Seetamahalakshmi links:
Photo Gallery