Story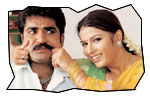 Sujatha (Sruthi Mehrotra) is an innocent girl who falls into the trap of a womanizer called Siva (Rajiv Kanakala). Soon Siva is arrested and convicted for murdering a girl. Sujatha forgets the entire episode and marries a rich good-hearted man Raghu (Raghu). Siva releases on the parole and blackmails Sujatha to give him sexual pleasure failing to which he would expose the past relationship between them. The rest of the story is about whether she succumbs to Siva's pressure or not.
Artists Performance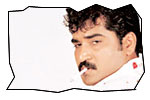 Raghu is adequate as good-hearted husband. Rajiv Kanakala is good as the ill-minded womanizer. Sruthi Mehrotra is not up to the mark. Soni Charishma is good as the prey to Rajiv. The comedy episodes involving Venu Madhav and Suman Setty are indecent. Kondavalasa's cell phone comedy is good.

Technical Departments: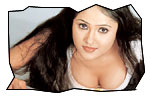 Screenplay of the film is bad. Direction leaves a lot to be desired. The director copied the narration style of German masterpiece 'Run Lola Run', which narrates how fate can be changed if events occur with a change of few seconds. The climax of this film too was shown in three versions, but in vain. Works of other technical departments like dialogues, music, photography etc are mediocre at the best.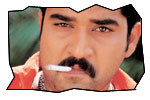 Analysis: 'Please Naku Pellaindi' is an attempt to cash in the weakness of men who get tempted to watch sleazy flicks because of heroine's skin show and double entendres. This film falls flat on story front and narration aspect. On a whole, Please Naaku Pellaindi is an avoidable fare.
Please Naaku Pellaindi Links
Photo Gallery
Suthi's photos
Jeevi reviews of previous 5 films
Adirindayya Chandram
Andhrudu
Nuvvante Nakistam
Athadu
Premikulu
Super
More Reviews