Story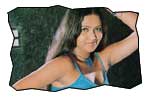 Kanthamma (Telangana Sakuntala) is the grandmother of Swapna (Rekha) and Sundari (Revathy). Swapna and Sundari study in Hyderabad - away from their hometown Amalapuram - by staying in hostels. Swapna and Sundari fall in love with Aditya (Aditya Om) and Vijay (Vijaya Sai) respectively. Kantamma comes to know about it and grounds them in her house at Amalapuram.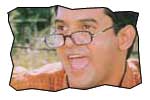 Aditya and Vijay reach Amalapuram in search of their girls. When they reach Amalapuram, these girls leave to Vizag to attend a marriage. As the situation had it, Aditya joins the rented part of house of Kanthamma as the husband who is waiting for his wife to join him. He tells her that his wife Kaveri has gone to her parents' house in Vizag. Due to certain circumstances, Aditya is forced to join Kantamma to attend the marriage at Vizag. That's where he sees Swapna. He gets excited and hugs her in front of Kanthamma (he is not aware that Swapna is the granddaughter of Kanthamma). When Kanthamma gets angry, he covers it up by lying that his wife Kaveri is a look-alike of Swapna.
Kanthamma asks Aditya to get Kaveri and introducer her. How would Aditya manage the situation? Why do Kanthamma hate love marriages? How Swapna manages to act like Kaveri as well? To know the answers to these questions, you must watch this film.
Artists Performance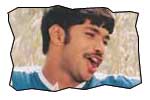 Aditya Om:Relangi Narasimha Rao is known as the comedy master and he worked with Rajendra Prasad and Naresh in the past to deliver blockbusters. It is very important to take a Telugu guy as hero in his films, because only Telugu speaking artists can understand the nuances of Telugu while providing situational comedy and get the timing correct. By casting Aditya Om, the director had lost the edge. The comedy flicks are to be led by the Telugu speaking actors and Aditya Om, though a good actor, goofed it up because he cannot not speak Telugu. The hero should be able to take the entire burden of generating situational comedy on his shoulders (like Rajendra Prasad and Naresh). Because of Rajendra Prasad's impeccable comedy timing, dialogue delivery and facial expressions, all his decent comedy flicks generated money at box office. To get the comedy timing right, Relangi should have used a Telugu actor in stead of Aditya Om.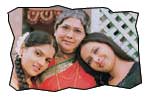 Others: Vijaya Sai is good as usual. But he got a little role in this film. His height is working against him to grab decent projects. Rekha is good and she shown variation in her histrionics in two roles of different shades (Swapna and Kaveri). It is nice to see another Telugu girl making debut in Telugu films in the form of Revathy. If groomed well, she could become a decent actress. Telangana Sakuntala is neat as grandmother. Raghu Babu has got exceptional dialogue delivery that generates good humor and punch. The separate comedy track of Brahmanandam and Ali is partly good. Jeeva is good as glamour-stuck goon.
Technical Departments:
Story: The story has typical comical backdrop that throws the lead characters into such situations which generates comedy. It's a routine comedy line which has scope to fare well if handled effectively. Relangi Narasimha Rao's son Relangi Kiran provided the story.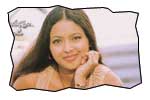 Screenplay - direction: The screenplay and taking of the film had the shades of 80's comedy flicks. Relangi Narasimha Rao who has mastered in generating humor through post-marital life of the lead pair has taken the subject of two pairs falling in love. He has partly succeeded in generating comedy, but failed in sustaining the interest of viewers throughout the film. The narration is slow and boring at times.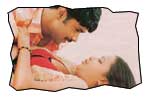 Other departments: Dialogues by Sankaramanchi Parthasaradhi are decent. The dialogue 'Naaku assalu doubte raadu. Vachindante adi doubte kaadu' is well very enacted by Raghu Babu. Photography by Jayaram is average. Music by Koti is good. Koti has given a couple of mass tunes that go well with front-benchers. Production values of the film are decent. The debutant producers have come up with a good effort to make film appear richer than what they have spent on budget.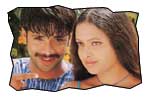 Analysis: The best thing about this film is that it is a clean comedy film. The comedy in Telugu films has transformed as the generations passed by. The comedy in present day's films is very much fast and quirky compared to that of 'Preminchukundam Pelliki Randi'. This film falls short of basic expectations Telugu movie lovers have in present day's comedy films. We have to wait and see if this comeback film of Relangi brings smile on his face or not.