Story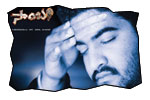 Dharmayya Naidu (Vijaya Kumar) lost his wife because he is uneducated. Hence he wants to felicitate education in his seema area by constructing schools. He realizes that the quarry he owns has good quality granite deposits. Samba (NTR) is the son of Dharmayya Naidu. Prakash (Prakash Raj) is the son-in-law of Dharmayya Naidu. Prakash plays the game in such a way that Dharmayya Naidu is forced to give granite quarry as a dowry to Prakash's family, due to which Dharmayya Naidu's daughter commits suicide. When Samba comes to know the reason behind his sister's suicide, he occupies the quarry and kills the brothers of Prakash. Prakash kills everybody in the house of Samba in retaliation.
Samba and his nemesis Prakash take shelter in Kanchi and Amritsir respectively as police ban them from entering AP for a year. Samba settles as a saree manufacturer and trader in Kanchi (Tamil Nadu). The rest of the story is all about how he returns to Seema and takes vengeance against Prakash and then starts serving in educational field.
Artists Performance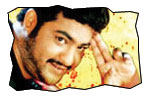 NTR: NTR performed extraordinarily well in emotional episodes that require tremendous screen presence and towering mass persona. His dances are peppy and are full of enthusiasm, as usual. His style of groaning when he lost his dear ones is good. His demeanor has class orientation in the first half and mass orientation in the second half. However, NTR should 'seriously' consider reducing his weight now, as it's started showing negative effect on his grace/style while doing dances.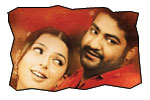 Heroines: When NTR is the hero, the heroines do not have much role to play unless they are related to villain. Since both Bhumika Chawla and Genelia are not related to villain in this film, they do not have much to perform while sharing the screen with NTR. Bhumika is pretty good, but has a very short role. Genelia is naughty. She looked sexy while donning rose color outfits in the first dance bit of 3rd song (Tagilindirabba).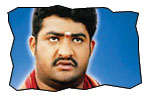 Others: There is heavy star cast in this film. Prakash Raj is good as villain. The way he pricks on the dead body of Dharmayya Naidu with knife is ghastly. Mansur Ali Khan is authentic as McDowell Mani (an evil man in Kanchi). It was Venu Madhav who created good comedy in the 1st half and Krishna Bhagawan in the second half. These guys are sidekicks of villains (Like Allu Ramalingaiah for Rao Gopal Rao in old films). Vijay Kumar, Malladi Raghava and Tanikella Bharani are adequate.
Technical Departments: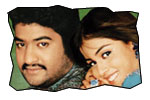 Story: The basic point of the film is about the hero fighting it out for establishing educational institutes in Rayalaseema so that the land of factionists could become the land of humanists with better education and wisdom.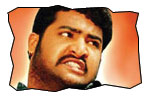 Screenplay - direction: First things first! VV Vinayak has handled 6-7 episodes of the film extraordinarily. These scenes would exhilarate the crowds a lot. He managed enough to make the movie in such way that the audiences would come out of the theater in a positive mood. The direction is cool in few scenes and wild in some other scenes. He opted for ruthless bloodshed to feast the eyes of mass audiences. He also neglected the family audiences while conceiving the second half. VV Vinayak should improve his taste for the music, as music has been a weakling in most of his films. He should also concentrate on making movies that entertain all section of audiences equally good than concentrating too much on mass episodes.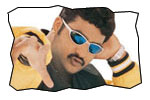 Dialogues: Dialogues by Kona Venkat are good. Here are few dialogues in the film
NTR to goons (Kanchi): Cheeralu ammukune vallu kada ani cheap gaa chooste cheeresta.
NTR to Mansur Ali Khan (Kanchi): Nipputho pettukunte tagalapadi pothav. Neetitho pettukunte munigi pothav. Sambatho pettukunte chachipothav. (This is a very powerful dialogue and it would have been used more than once in this film)
Bhumika to NTR: Yesey bava! (asking NTR to hit out rowdies)
NTR to Bhumika: ardharathri peratloki raa. Muddista. Paipai chesukundam. (when NTR said paipaina twice there is very good response)
NTR: Chaduvuto rayalaseema lo factionists ni humanists chestaanu.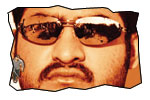 Other departments: Music by Mani Sharma is average. Songs picturization is good. Quality of photography by Ravindra Babu is short of what we expect from films of big stars. Luxemburg Lux Sundari song got great response as it appears when the movie is going through great tempo. Artwork by Srinivasa Raju is OK. But the colors used in the sets he erected for songs are gaudy. Fights by Vijay are good. The production values are good. However, the cost incurred to make this film is not transferred on the screen.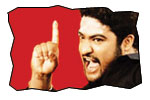 Analysis: First half of the film helps as a foundation for the flashback in the second half followed by subsequent climax. There is suspense value. It is the latter half of second half that unleashes the bloodbath. Second half is too heavy for normal audiences and is exhilarating for the mass audiences. There is comedy in this film, but most of it is not done by NTR, who has excellent comedy timing. The director made hero use the path of bloodbath to achieve his goal of educating people instead of choosing a soft method. Over all, Samba is a good film for masses and is a definite hit. The range of hit would be known depending on how all section of audiences receive it.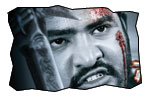 Tailpiece: If B Gopal has chosen a convoy of white Sumo cars to exhibit the power of factionists in Narasimha Naidu, VV Vinayak has replaced TATA Sumos with TATA Safaris. If villain had 4 white safaris, the hero has six black safaris. And there is a convoy of 24 black safari in the climax.