Story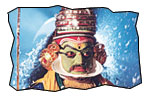 Swamy (Hari Krishna) is a good-hearted rice mill owner in a remote village. He has twin sisters called Seeta and Geeta (Uma). They secure first rank in EAMCET examination and join in a medical college in a city. There is a womanizer medico student called Anand (Rajiv Kanakala) who traps these twins. He has sex with each one of the twins without the knowledge of others in a couple of carefully planned endeavors. When one of these twins becomes pregnant, he kills them both with the help of his father and uncle.
Swamy comes to city in search of his sisters. He finds the fact out. The rest of the story is all about how he eliminates the bad guys who were involved in the murder of his sisters.
Artists Performance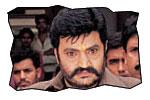 Hari Krishna: Hari Krishna had given an earnest attempt in playing the role of a loving brother who takes revenge on the ruthless people who are involved in the killing of his twin sisters. But lots of scenes in the film, especially the sentimental ones, look out of place. The court scene in which Hari Krishna pretends ignorance got good applause. The movie ends with a lecture on Indian judicial system that lasts for 10 minutes. Hari Krishna's dialogue delivery reminds that of great legend NTR in that scene. He had driver ramudu attire for a song and kadhakali disguise in another song.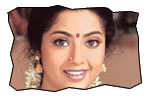 Others: Meena did a role that is heavy with sentiment. Sujatha seems to have given her voice for Meena. Amani did a brief role of college principal. Rajiv Kanakala gets a major pie in this film in terms of the footage. He acted as sadistic womanizer. He has one duet in this film with Uma. Uma did dual role as hero's twin sisters. She is ok. Jaya Prakash Reddy and other villains are competent. Asha Saini did an item song. There is less of sexuality and more of vulgarity in the appearance of Asha Saini.
Technical Departments:
Story: Posani Krishna Murali is said to have prepared this story after reading an incident that took place at the medical college of Guntur. It is a typical personal revenge story.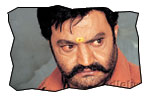 Screenplay - direction: Screenplay of the film is mediocre. Direction is old fashioned. Narration is pretty average. The director inserted lots of melodrama whenever he got a chance. The sentiment scenes are over-dramatized.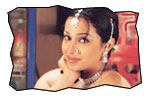 Other departments: Dialogues by Posani Krishna Murali are not up to the mark. Unnecessary references to the current events and clichéd dialogues are unwanted for. Photography by Madhu A Naidu is mediocre. Music by MM Keeravani is disappointing. His background music in the first half is average and in second half is better. The best thing in this film is natural visual effects. One would not recognize that one girl did two characters unless somebody tell us. Extreme care has been taken to make the twin roles look natural.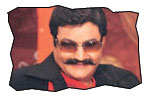 Analysis: This film in the combination of Hari Krishna and Posani Krishna Murali is a disappointment. Posani Krishna Murali is at blame for the kind of story he cooked up for this film. His knowledge of Indian police, judicial, legal and medical systems is amateurish. He has shown Indian judicial and police system the way he wanted without looking into systems and procedures. Here is one incident that narrates how pathetically this story has been treated -
Hari Krishna testifies in the court after killing the victims that his sisters (supposedly dead) did those murders and they have gone into jungles now and taking shelter at Veerappan. Then the judge Nutan Prasad summons the police to go and search for hero's sisters and also Veerappan.
Most of the first half of the film takes place in collage campus. Hari Krishna goes missing on the screen for 45 minutes before interval. The second half has action orientation. The plus points of the film are Hari Krishna and visual effects. The minus points are story, dialogues, screenplay and direction. This film's fate depends on how masses receive this film in B and C centers.
Swamy links:
Audio function
Photo Gallery