Story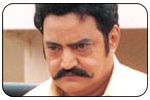 Peasant who produces the raw food for us is the least cared section by the government. The middlemen buy raw products from peasants at a very minimal price and sell it at higher level at big price. In the process, the middlemen and industrialists are making huge profits and the peasants are not even earning enough money to support their daily bread and butter needs.
Tiger Harischandra Prasad is a noble man who preferred to remain as peasant in spite of his high educational qualifications. This film deals with how Tiger Harischandra Prasad identified the root causes of peasant's problems and cured them by speaking to the right people.
Artists Performance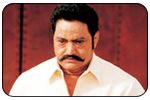 Hari Krishna did a role that would take him close to the hearts of masses and downtrodden people. His performance is genuine and believable. He is terrific in few scenes where he uttered dialogues about the problem faced by peasants. Ramya Krishna is OK as wife of the hero. Her role is very limited. Dasari Arun Kumar played the role of young brother of Hari Krishna. He is adequate. Sangeeta is limited to a couple of scenes and a song. Brahmanandam and Kovai Sarala have a separate comedy track. Performances of Kota Srinivasa Rao and Narra are fair.
Technical Departments:
Story: Story of the film is not a regular one. It's a message oriented storyline. We used to see these kinds of stories coming in early 80's like 'Eenadu'. Off late, these kinds of storylines were taken up by R Narayana Murthy. Posani Krishna Murali modified this story to suit the image of Hari Krishna.
Screenplay - direction: Screenplay of the film is little slow as director wanted to establish and elevate the character of Harichandra Prasad. V Samudra used the mass style to narrate the film. Though, the story does not seem to be moving in the film, director made sure that he got back the attention of audiences in the final two reels of the film.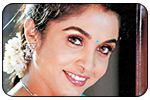 Dialogues: Paruchuri Brothers came up with quite a few populist dialogues for Hari Krishna. The way stats are given to justify the raw deal given to peasants in the climax of the film are impressive. There are good mass dialogues as well like ….
"Arachetito kottaanante Andhra Pradesh avatala padatav'
"Manchi vallaki manchi cheppakunda chestaanu
Chedda vaallaki chedu cheppi chestaanu"

Other departments: Music by SA Raj Kumar is average. Photography by Madhu A Naidu is good. Editing of the film is fair. Producer should be commended to chose a message oriented subject to make this film.
Analysis: The last 20 minutes of the film is impressive. The rest of the film is narrated in old fashion. This film would take Hari Krishna close to the masses. It's a good decision by Hari Krishna to take up a burning issue and bring forward to masses through this film. The B and C center audiences would like this film, as it deals with the problems of peasants.