Story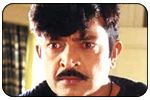 Siva (Raja Sekhar) is like a modern day's Robinhood. But he does not steal money from riches to serve the poor. He steals money from corrupts and big thieves to feed the needs of charity homes of physically and mentally challenged people. There is a strong reason for him to be so much attached to physically and mentally challenged people. He has a twin brother Vishnu who is humiliated by the entire society including his own parents. Siva decides to help the entire fraternity of mentally and physically challenged people instead of helping his own brother. The rest of the story is all about how he achieved his mission. It also includes how he took revenge on a evil person (Viajayan) who harassed thousands of poor kids including his twin brother.
Artists Performance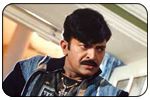 Raja Sekhar: Raja Sekhar donned two roles in this film. He is excellent as the mentally challenged man. His hairstyle in this film is not appealing. He did well with in his own limitations.
Heroines: Neha Dhupia - who did an item song in Ninne Istapaddaanu - did the role of one of the heroines. She does not look attractive in traditional attire. Tulip Joshi is OK as a peppy teenager who runs after hero.
Others: Naresh has got a meaty role in this film. Villain Vijayan (stunt master) suited the role of villain. After a long gap Bhupinder Singh (of Tammudu film) made his re-entry with a fight in this film. KS Ravi Kumar made a guest appearance in this film by introducing himself as Tamil film director who is willing to do a pitcher (oops Picture) with twin Raja Sekhar's as heroes. The twin kids are very impressive and their excellent histrionics coupled with sensitive portrayal is an asset to this film.
Technical Departments: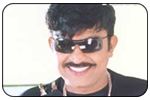 Story: Story by Yugi Sethu has the backdrop of the mentally and physically challenged people. But the modus operandi and police system shown in the film are unrealistic. First half of the film resembles us of 'Gentleman' where Hero Arjun goes in different costumes to rob money.
Screenplay - direction: Screenplay of the film is not gripping enough. KS Ravi Kumar should have altered the Tamil version to suit Telugu nativity as there is enough Tamil scent still carried in Telugu version. He succeeded in narrating the flashback and sentiment scenes between kid twins well, but failed in narrating the robberies story in a convincing way.
Other departments: Music by Vidya Sagar is average. 'Mahasaya' song is good. Rerecording is OK. Dialogues by T Sainadh are fair. Cinematography by Vijaya Sri is average. Stunts by Kanal Kannan are nice.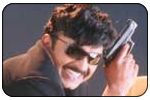 Analysis: Fist half of the film is dull. Second half is better. The nativity changes made to Tamil 'Villain' are not ample enough to please Telugu crowds. The plus point of the film are the Raja Sekhar's performance as mentally challenged and flashback episode featuring twin kids. But Telugu movie lovers are not known to favor these kind of stories where he plays mentally challenged person. This film has teh chances to perform well in B and C centers for the fights it possess.
Villain links:
Photo Gallery
Audio Function