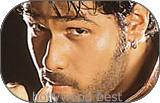 Jeevi Rating: 2.5/5
Cast: Aftab Shivdasani, Rahul Dev, Emraan, Bipasha Basu, Aparna Tilak, Irfan Khan, Anupama Varma, Arif Zakaria and Anup Soni
Art Director: Gappa Chakraborthy
Choreography: Raju Khan, Lollypop
Action Director: Abbas Ali Moghul
Editor: Akiv Ali
Dialogues: Girish Dhamija
Music: Nadeem Shravan
Lyrics: Sameer
Director of photography: Pravin Bhatt
Writer: Mahesh Bhatt
Director: Vikram Bhatt
Producer: Mukesh Bhatt
Theatrical release date: 15th August 2003



Story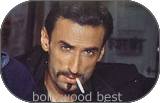 This story is about four childhood friends in Mumbai - Arjun Singh (Aftab Shivdasani), Raghu Srivastav (Emraan Hashmi), Shekhar Srivastav (Rahul Dev) and Sanjana (Bipasha Basu). Raghu, Shekar and Sanjana are siblings. The story starts with the boys trying to steal Pepsi bottles from a Pepsi franchise van. Then father of Arjun Sign (a cab driver by possession) is murdered by union guys. Raghu (at the age of 10) reacts violently and stabs that union leader on his back and kills him. Since the needle of suspicion is turned on Arjun Singh, he is bundled into a Delhi-bound train by his friends. The Srivastav brothers turn in to leading drug peddlers in Mumbai city. Arjun Singh becomes a real estate agent in New Delhi. Sanjana stays in a separate place as she hates her brothers doing illegal activities.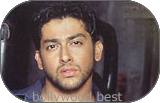 12 years later, Arjun Singh is confronted by a honest cop who finally traces that the murderer of the union leader is staying in New Delhi. He offers a deal to him for avoiding imprisonment. All Arjun has to do is to go back to Mumbai and meet the friends Raghu and Sekhar. Then he should find out the real source of drugs by joining their gang as police informer. In the process Arjun would also get a chance to explain Raghu and Sekhar about the perils of drugs to the community and mend their ways. If Arjun Singh refuses to accept the offer he would be sent to jail on the charge of murder and his friends Raghu and Shekhar would be shot dead in a fake encounter.
Its an act of betrayal to their friendship. But, since this mission helps three of the friends in a direct way, Arjun Singh accept the deal and is bundled back to Mumbai. The rest of the story is all how what exactly transpires in the relationships of these three friends.
Artists Performance
Aftab Shivdasani: Aftab Shivdasani has got a wonderful role that has scope to display lots of emotions. His portrayal of a man who is betraying his friends for their welfare is excellent. He enlivened the moments in the climax of the film.
Emraan Hashmi: This debutant has done a commendable performance of an emotional and short tempered guy. His histrionics in the scene where comes to know that his friend Aftab is a police informer are excellent.
Rahul Dev: Rahul Dev gave very controlled performance of cold blooded don. He wore typical black suits in this film.
Heroines: Bipasha Basu is looking hot though she donned the role of a traditional do-good girl. Her performance in the emotional scene where she reveals to Aftab that she is pregnant is good. Debutant Aparna Tilak is impressive in the role of a teacher who mends the ways of Emraan. Hotshot model Anupama Verma acted as the mistress of Rahul Dev.
Others: The actors who donned the roles of honest cop, commissioner of police and the mafia don (Sheik) have done full justice to their work.
Technical deprtments
Story: The basic storyline of this film has the shades of 'Angare' made by Bhatt himself in the past. The basic story deals with drug peddling issue in Mumbai - the commercial capital of India. It also incorporates the bonds of friendship and love. The basic storyline has got the following weaklings
1. The 10 year old kids form a mafia gang and kill an union leader. Then Arjun leaves Mumbai in the fear of getting caught for a murder which he has not committed. And he takes refuge in New Delhi. Its quite appalling that the police traced the details of a 10 year old kid and found him after 12 years. Is somebody punishable at a age of 22 for a crime (that's too just a false accusation) he has done when he was 10 years old.

2. Rahul Dev who killed his own brother Embraheem for his career growth did not even tried to kill Aftab in the climax when Aftab is foiling his Dubai flee attempts and threatening to take him to police.

3. Immediately after Rahul Dev is shot dead by Aftab, the honest cop comes to Aftab and shows him the newspaper where it is printed that he exposed the kingpins behind the drug peddling. At the same time, the cop (who proved that the ultimate black sheep is none but the police commissioner of Mumbai) did not try to catch Rahul Dev and arrest him.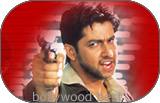 Screenplay - Direction: Mahesh Bhatt and Mukesh Bhatt have mastered the art of copying Hollywood mafia flicks and adding Indian color to it with friendship and love bonds and then inserting regular Hindi song-dialogue-baazi. Vikram Bhatt has succeeded in getting a mafia feel for this film. At the same time, he inserted the clichéd formula of love and friendship. In the process, he lost the balance in narration. However there are good moments in the film. The dog's track and its bond with Emraan is impressive. The characterization of 'Raghu Srivastav' is also impressive.
Dialogues: Dialogues by Girish Dhamija are good. There is one dialogue in the film that represents the entire mission of Aftab which goes like 'Sometimes you need to betray your friends in order to benefit them'.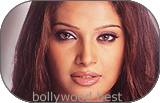 Music: Music work by Nadeem - Shravan is mediocre. Looks like they have repeated the same old tunes they have been scoring for Bhatt's films. This mediocre music sounds more disappointing as there is no need for songs in this mafia film. A song-less film (a la Ram Gopal Varma's latest flicks Company, Bhoot and Darna Mana Hain) would have been the right choice for 'Footpath'

Photography: Pravin Bhatt's camera work is ok. He gave blue tinge to the film. But what makes this film not-a-visually-exciting is the fact that 80% of the film is taken in a south Mumbai street set erected in a studio. If the narrative is gripping, the locations does not matter. But if the film is getting boring at times, the location redundancy set would add to vows of the audiences.

Analysis: First half of the film is OK. But the second half is little boring. This film is good in parts. The main drawback of the film is the lack of entertainment. Its is a pretty serious cinema. There is no humor (situational, lighter vein or crude) in the film. Bhatt's who are riding high with two consecutive successes in the form of Raaz and Jism may find this film failing at the box office in spite of low production cost.