Director: Ravi Shankar
Music: Anu Malik
Starring: Fardeen Khan, Richa Pallod, Farida Zalaal

Review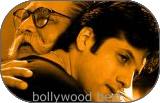 This one belongs to the era when there were jajmans, Zamindars, bullock carts and the order of the day was determined not by the rule of the land but the mighty under whose feet the earth was brought up by the meek. But Ravi Shankar is no Priyadarshan nor is debutante Richa Pallod a patch on Tabu. And Kuch Tum Kaho Kuch Hum Kahein is no Virasat. Need one say more? Hence, we have a mish-mash of a film that has had poor Fardeen Khan pinning a lot of hopes. But, he is not poor. Not by a long stretch. He is quite good, affable in the role of a lover boy out to mend fences with his estranged grandfather. But one good performance does not usually a film make. So it is here. He deserves better.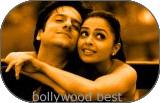 Set in a rural milieu, this is yet another extended family potboiler Bollywood has taken a fancy to post - Hum Aapke Hain Kaun! Hence we have Mummy, Papa, Chachi, Chacha, Bua, Phuphi, Pinky, Tinku and dear old faithful Tommy living under the same roof, eating from the same kitchen, sharing each other's sorrows and joys. But like Dilwale Dulhaniya Le Jayenge, Pardes and countless other films one element is missing. That is the presence of a handsome young woman who can be paired off with each other, leaving plenty of scope for nice banter, a couple of songs and the inevitable. Not to forget Bollywood-style corny humour. That is taken care of with the grandpa and grandma's shashtiabdipurt on the 60th anniversary of their marriage. Everyone who is someone is called for the wedding. This includes the adopted granddaughter and the estranged grandson. They are young, eligible, available, willing. Hence we get some good one-liners before the smokescreen of clichés takes over.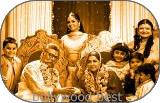 The film is watchable until then. But once it devolves into tradition, hostility, and whatever one can take umbrage over, it is a constant slide downhill. Then all that one waits for is for the exit sign to glow. You and I do not need to utter a word more about Kuch Tum Kaho.