Hyderabad
December 31, 2008
The year 2008 passes by soon, tollywood had its own sweet successes and some bitter failures just like every year. The two top heroes of tollywood got inspired by social service and joined politics while there has been an influx of some really talented actors, singers, technical crew, producers and passionate directors who live and breathe the art of cinema, telugu cinema to be precise. So, let's get into the topic soon and discuss the top 14 movies of this year. As always, idlebrain.com lists the top 14 movies sorted by their release date.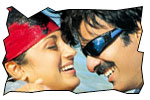 1. Krishna (12th Jan): After churning sumo-blasting action thrillers and sentimental tea-jerkers in past years, V.V. Vinayak tried his hand with comedy this year and did it with elan showing his finesse in the direction department. Raviteja as Krishna, the reckless happy go lucky guy from Vijayawada falls in love with Sandhya played by Trisha, a hyderabad based builder's sister when she comes to Vijayawada. How they fall in love and how Krishna saves Sandhya from the clutches of another mafia don forms the crux of the story. Ravi teja's ease in comedy scenes, Akula Shiva's dialogues and Brahmanandam's rib tickling comedy are the main highlights of the first hit movie of the year.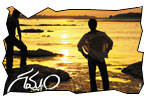 2 Gamyam (29th Feb): Radhakrishna aka Krish excelled in his first directorial debut movie, Gamyam, to give tollywood its second hit of the year. This sensibly made movie revolves around Janaki, a medico whose ideals revolve around social service and Abhiram, a rich youngster who falls in love with Janaki but does not care much about her ideals. Abhiram separtes from Janaki due to their ideological differences only to realise that he was wrong and goes in search of her on his motorcycle. He meets Gaali Seenu, a thief, in this process and learns a lot about life and his inner-self before he meets his lady love. Krish's direction, Allari Naresh's excellent portrayal of Gaali Seenu, Sharwanand's balanced emotions, Nagaraju's dialogues and Kamalini's subtle acting are the main highlights in this movie.
3. Jalsa (2nd April): After the mild success of Annavaram, Powerstar Pawan Kalyan provided relief from the hot summer to the telugu audience with his Jalsa, the third hit of the year. Pawan plays the role of Sanjay Sahu, a happy go lucky youngster whose mannerisms and cool attitude make Bhagyamati fall in love with him. Prakash Raj, Bhagyamati's dad rejects their love initially while Damodar Reddy, a factionist operating from jail, plans to kill Sanjay. Why Sanjay gets attracted to naxalism and why he does not succeed in his first love and how he ultimately succeeds in his second love form the story line. Power kalyan's energetic mannerisms, trivikram's comedy punches, Ileana's character, Brahmanandam's comedy and Devisri's foot tapping music are the biggest highlights of the movie. Apart from the regular audio sales, the success of the movie's music can be judged from the sale of mobile ringtones which accounted to about 1.45 crores in revenue thereby opening a new market for telugu music.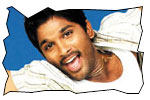 4. Parugu (1st May) Bommarillu Bhaskar continued his winning streak with the movie Parugu this year. He proved as an exception to the list of directors whose first movie is a super hit and the second movie ends up as a flop. Dil Raju's aggressive publicity coupled with Allu Arjun's public pulling capacity made the movie a hit after the initial dud talk. Coming to the story, the movie is about Neelakanta, a village head whose elder daughter elopes on the day of her marriage with a guy named Babu. Babu does this with the help of his friends Krishna and gang. Krishna, played by Allu Arjun, falls in love with the younger daughter of Neelakanta and finally convinces him to get his daughter married to him. BVS Ravi's dialogues, Vijay K. Chakravarthy's cinematography, Dil Raju's production values are the other highlights of the movie.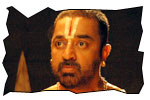 5. Dasavatharam (13th June): Kamal Hassan's passion for acting went on to a new high with Dasavatharam where he donned 10 roles as an actor and two more roles as story writer and screenplay writer. Based on the 'butterfly effect' (Chaos theater), this film starts of in 12th century where an idol of Vishnu is thrown into the sea. And that same idol placing in the beds of sea resulted in a massive Tsunami few years back. The massive promotional campaign by the producer made sure that Dasavatharam got huge openings at par with a huge release of any mass star. And all the movie lovers lapped up the magic performed by Kamal.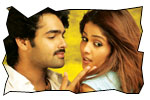 6. Ready (19th June): Seenu Vytla, the director with the mass comedy punch, churns another hit this year with Ready, the fifth hit of the year. The story deals with Chandu, a rich student who falls in love with Pooja when she comes to her uncle's place. Why he kidnaps her and how he marries her by convincing elders forms the remaining part of the story. Ram's energetic portrayal of Chandu, Genelia's innocent portrayal of Pooja, Kona Venkat's churpy one liners, Seenu Vytla's grip over mass comedy scenes and Brahmandam's mannerisms as Mcdowell Murthy convinced the movie goers to see this movie again and again.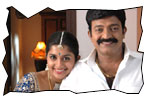 7. Gorintaku (4th July): V.R.Pratap remade the Kannada hit 'Annan Thangi' into telugu and named it Gorintaku, the sixth hit of the year. The story deals with Sarvarayudu, his devoted wife and his two children. After the birth of their two kids, both Sarvarayudu and his wife die in an accident while both their kids grow up under the watchful eyes of their trusted person, Chandramohan. The two kids grow up and are known for their brother-sister relationship and attachment. Both of them get married when their aunt suryakantham enters their life and makes life hell for them. Why their aunt creates problems for them and how they solve them forms the remaining part of the story. Rajashekar's portryal of father and son, Meera Jasmine's ease in sentimental scenes, venumadhav's comedy and the repeat audience in B and C centers made this movie a hit.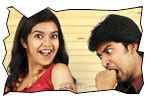 8. Ashta Chemma (5th Sep): Lavanya, a hard core fan of Mahesh Babu, decides to marry someone else with his name after learning that he is married. Her neighbor, Anand who is vexed with her, decides to get rid of her by finding a good looking guy like Mahesh. Anand finds another person with the name Mahesh and tries to hook him to her. The rest is an interestingly made film with loads of comedy. Mohanakrishna Indraganti's dialogues and direction, apt star cast, kalyani malik's music are the highlights of this movie.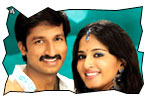 9. Souryam (25th Sep): Vijay goes to Kolkata to pursue his studies where he meets Swetha, his lady love and saves another student Divya from the baddies. Why the baddies try to harm Divya and how Vijay saves her from them and why he comes to kolkata form the base of the story. Gopichand's ease in action sequences coupled with this force in dialogues are the biggest asset of the movie. Shiva's direction, Anushka's mannerisms, Poonam Kour's innocence, Krishna Bhagawan's comedy are the other highlights of the movie.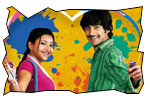 10. Kotha Bangaru Lokam (9th Oct): Dil Raju gives tollywood another hit film directed by a new director, Srikanth Addala, this year in the form of Kotha Bangaru Lokam. The movie deals with teenage love in a residential college. While Balu and Swapna fall in love, Swapna's father pulls her out of the college after learning about their love. How the boy's parents react and how the pair tries to get back to each other forms the remaining part of the story. Lead pair's apt casting, Mickey J Meyer's chart topping music, Dil Raju's production values, Jayasudha's effective portrayal as hero's mother and Chota K. Naidu's brilliant photography coupled with Srikanth Addala's clarity are the main highlights of this movie.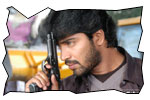 11. Blade Babji (24th Oct): Allari Naresh gives another hit this year to tollywood in the form of Blade Babji. He dons the role of Blade Babji, a pickpocket who somehow takes up the task of earning 4 crores to rescue his friends from a builder. How he earns that money and how he survives the series of comedy errors forms the remaining part of story. Allari Naresh's ease in comedy scenes, Vegnesa Satish's comedy one liners, comedy by all leading comedians of today, devi prasad's direction are the highlights of the movie. Allari Naresh used to be branded as a hero who survives only under the shadow of a good director, but with this movie he has proved that audience come to the theatres only to see him, just like the legendary comedy hero, Rajendra Prasad.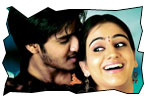 12. Yuvatha (7th Nov): Happy Days fame Rajesh aka Nikhil dons the role of Babu, an irresponsible aimless youth who comes to the city to stay in his friend's place after a tussle with his uncles. In one incident, one of his friends gets injured and to save him, Babu tries to rob a bank and gets into trouble. How he gets out of trouble and saves his friend is the remaining part of the story. Excellently carved comedy scenes, good dialogues, apt casting of the crew coupled with a gripping friendship based story are the main highlights of the movie. Parashuram, a debutante director, who worked under Puri Jagannath, directs the movie. Puri Jagan's voice over and Dil Raju's distribution also helped the movie.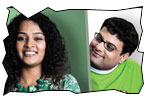 13. Vinayakudu (21 Nov): Vinayakudu shows the love between an obese guy and an egoistic girl and how the sincerity of the obese guy wins him his love. Made with the coming-of-age concept for a Telugu cinema, Sekhar Kammula's protégé Sai Kiran Adivi succeeded in presenting the film in an interesting style. Eye-catching concept poster designs by Anil – Bhanu and Sonia factor also helped the film immensely. Made on a shoe-string budget, this film became a profitable venture even before it's release. Vinayakudu scored handsomely in all A centers.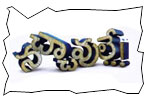 14, Nachavule (19 Dec): December is proving to be a lucky month for Ravi Babu. Released in December 2007, Anasuya went on to become a successful film. This year, Nachavule is all set to repeat the magic. Ravi Babu made this film with lots of conviction by introducing all newcomers. The variety publicity campaign by showcasing puppies, monkeys, squirrels in the posters/trailers also helped in getting openings. Not even a single photograph of the film is released to the media so far. Brilliant technical work (music, photography) is also another asset of the film.
In this year, Telugu audience has appreciated the comedy flavor more than anything else. Gone are those days with heavy action sequences, faction themes, sentimental tear jerkers, revenge themes and heavy dose family drama. The audience also has blessed mostly mid-budget and low-budget movies while many high budget movies flopped. None of the top heroes could manage a hit other than Pawan Kalyan and Raviteja. This shows the audience cares more about the content in the story and the entertainment quotient in the movie than the star cast.
Idlebrain.com wishes the New Year brings success to many more telugu movie makers, profits to producers, exhibitors and distributors, awards at all levels to cast and crew, greater glory to telugu films and above all, contentment of seeing good movies to telugu audience.
HAPPY HOLIDAYS!!!
top 10 films in the past
2007 Top 10 films
2006 Top 10 films
2005 Top 10 films