2 July 2012
Hyderabad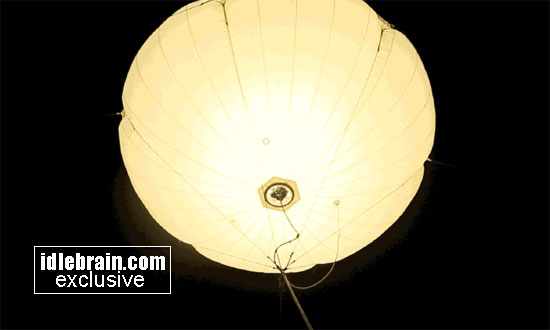 How do lit up the entire village for film shoot….?!
We already know that a fisherman village set has been erected near chinchinada Village of West Godavari Dist, which was erected on a 27 acres landscape with more than 120 huts and houses….
For shooting the crucial flood scenes in the night effect when all the artists and technicians are literally standing in water, lighting up the entire set became very key element…
Hence the balloon light….
Cinematographer of the film Palani kumar commented that, balloon light came in handy for the kind of scene they were shooting and the shoot went smooth…