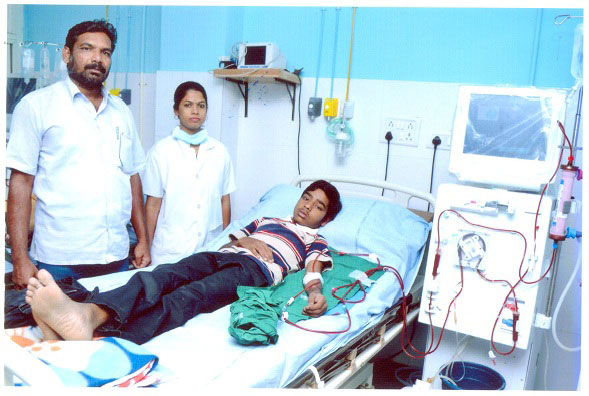 Here is an endeavor to save the life of Sajaan, son of lyricist Daddy Srinivas garu. As you might already know, Daddy Srinivas is the lyric writer for many films including Daddy, Chenna Kesava Reddy, Seema simham and Sontha Vooru.
Srinivas's son Sajaan (age:16 years) has been diagnosed with severe kidney problems and is struggling with his life at Apollo Hospital, Hyderabad. Doctors at Apollo have suggested for kidney transplantation. The approximate cost of the treatment is Rs 5,75,000 (Five Lakhs and Seventy Thousands).
Understanding the economical situation of Srinivas garu, we at Idlebrain has taken the initiative to support Sajaan. We sincerely request the readers to come forward with us in this step by helping this innocent child financially. Your generous contribution can make this young boy and his family come out of this extremely difficult situation.
Please find below the relevant documents related to the case details of Sajaan. Please spend some time to go through the attachment to have a fair understanding about the case and the situation of the patient.
Lets come together to save a life, because together we can.
For further details please contact,
G Srinivas (Lyric Writer)
Ph: 9247794403
Those interested can also donate the amount in to Srinivas's bank account. The account details are as follows:
G. Srinivas
State Bank of Hyderabad
Panjagutta Branch
Account No: 62168992593
Also you can contact Dr Mehul A Shah (Ph: 9849038369, Email: [email protected]), who is currently treating Sajaan at Apollo Hospital for any clarifications.
Lets come together to save a life, because together we can.