10 October 2012
Hyderabad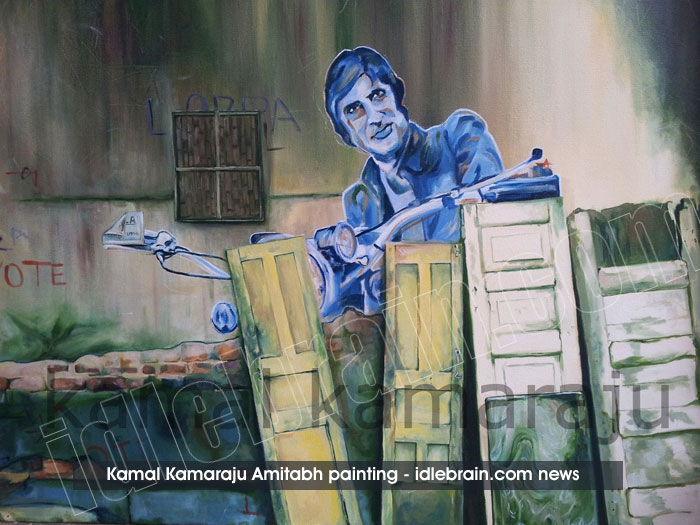 Kamal Kamaraju who is known for his versatile roles as an actor in Godavari, Avakai Biryani, KVM, COFM, Virodhi is also an Architect and has followed his passion in art. He recently had a charity art show titled 'MY NAME IS MINNU' which was held in January which became a run away success. Kamal has since then started a new series and has finished his first painting of the new series titled 'DEEWAR'. He has revealed this on the legend Amitabh Bachans birthday. October11th to his fans and wanted to wish his childhood icon in his own special way on his 70th birthday.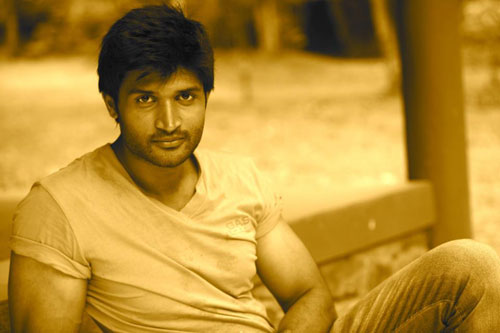 Here Kamal has tried to weave his architectural study with street art and and his love for cinema into his new art form.
Here's' wishing the Big B from everyone a great birthday and many more years of acting from this legendary actor.
Kamal is currently working on shekahr suri's 'ARVIND 2' shooting for which is under progress.
you can follow Kamal Kamaraju on twitter at @kamalkamaraju