Idlebrain.com called up the following winners to know their response after winning Nandi Awards for the year 2001-02
Teja: (Best Director)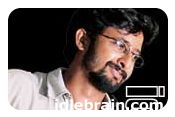 When asked about his feelings after winning Nandi, he offered his favorite quote 'no comments'. When we prodded him, he told - "Chitram is the film that turned the course and direction of Telugu film industry. I expected award for that film. Though I missed award for that film, I am happy that I got award for 'Nuvvu Nenu'. I don't understand what the basis for Nandi award jury committee for selecting winners".
RP Patnaik: (Best Music Director)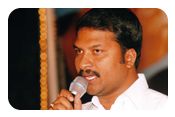 At the time of Chitram, only 5% of the music work is being done in Hyderabad. Producer used to consider that getting music done in Hyderabad is an inferier thing to do and used to visit Chennai to get the music done. At that time, we did 100% of music for Chitram using local talent and made it a hit. With that encouragement, 65% of the work for all films is being done at Hyderabad now. Chitram is a trendsetter in many ways. In addition to that we have so many variety songs in Chitram. I expected an award for Chitram. But I am happy I got my due with 'Nuvvu Nenu'.
Usha: (Best female playback singer)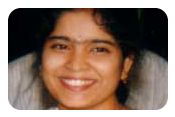 When somebody called me up and told me that I won a Nandi award, I felt really happy and went Sangeeta Prodigi (RP's Studio) to thank RP Patnaik. There I came to know that I got an award for my song in an unreleased film Padma. I immediately called Sashi Pretham (music director of Padma) and thanked him. Coming to the song of Padma, I was told the situation that I need to sing for a woman whose husband expires. The speciality about that song is that there is no music in that song. There are just plain lyrics rendered by me and there was no guideline for how to sing that song. I was told to use my own creativity and render the voice in any raga I am comfortable at. Singing such a song is pretty difficult and I am on cloud 9 now, as I got award for such a song.