February 2, 2008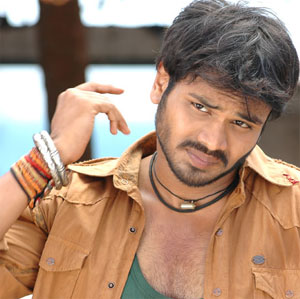 Manoj is going to act in a film titled 'Nenu Meeku Telusa?'. This film belongs to a different genre. Ajay Sastri - an adman who worked with Krishna Vamsi for a couple of films - is making his debut as director with this film. This film is a thriller that deals with the concept of 'recurring amnesia'.
In these days where the story/concept of the film is kept secret till the release date, Manoj and Ajay dared to shoot a trailer that explains the basic idea/premise/concept of the film and released it along with the 275 prints of Krishnarjuna. The trailer which comes during the interval time is getting tremendous response.
Manchu Manoj is said to have gone to USA to shed weight and build the body with the help of a Hollywood trainer who worked for '300' film. Manoj who acted in three regular commercial flicks is going for a makeover and is transforming into the category of thinking actors who does not go into the trap of commercial hero image.
The shooting of the film commences soon and it will be released in the summer of 2008. Releasing the trailer of a film even before the shoot is first of its kind in Telugu film industry. Ajay Sastri who comes from the ad industry knows how to create an impact with his product. Manchu Lakshmi produces this film on Sri Lakshmi Prasanna Pictures banner.
Giving the synopsys/concept of the film in a trailer much before the film is shot is common in Hollywood. But it needs lot of guts to do the same in Telugu film industry. The team of Nenu Meeku Telusa created tremendous impact with the trailer. Now, we have to wait and see if they keep the promise by making the film in a thrilling and entertaining way. Lets wait till the summer of 2008!