Three cheers to Three projects: Sumanth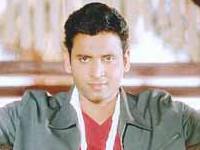 As the Sumant's latest film 'Yuvakudu' running well in A centers, trade pundits are looking ahead for his next film 'Pelli Sambhandam' by Raghavendra Rao to release in the last week of July.
Now the focus shifts to the three films that are going to be produced for Sumanth in the near future. hey are
A film to be produced by D Suresh Babu on Suresh Productions banner in the direction of Kasi Viswanath.
Annapurna Studios (not Great India Entertainments, mind you) is planning to produce a film in the direction of a Tamil film director Elil(who directed the original Tamil version of 'Nuvvu Vastavani'.
Jayabheri Kishore and Murali Mohan are going to produce a film in the direction of EVV Satyanarayana on Jayabheri banner.

With a string ofenviable offers in his hand, Sumant is sure to go places.
Migrating from 1S to 2S to 3S: SV Krishna Reddy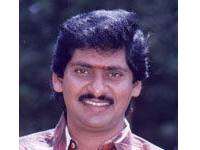 SV Krishna Reddy started his ambitious project with lady superstar Viajaya Shanti, Srimati Satyabhama (2S) last week. It is being made on Vijaya Shanti's own banner 'Suraj Productions'. Just after a week, SV Krisna Reddy started the audio recording of 'Saparivara Sakutumba Sametamga' that is going to be produced with Srikanth and ANR.
Interestingly, SV Krishna Reddy dropped Diwakar Babu from these two projects as a dialogue writer by opting for Satyanand for 'Srimati Satyabhama' and Marudhuri Raja for 'saparivara Sakutumba Sametamga'. Incidentally Sarduku Podam Randi, his film slated for July 2000 release too starts with letter S.


Nag and EVV combi film in offing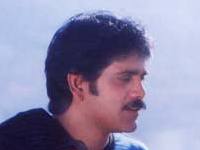 EVV-Nag combination has produced 3 hits, Varasudu, Hello Brother, Avida Maa Avide in a row. When enquired Chalasani Ramesh about Nag's next film about EVV, he replied that they would be another movie cming soon in their combination and story is getting ready. A produce with 6 lettered name who gave 2 super hits with EVV earlier is going to produce that ambitious film.




Muppalaneni Siva to turn the RED way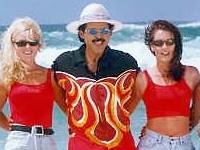 Remember Muppalaneni Siva? The man who gave blockbuster in the form of Raja last year! Etaram Films that produced red blockbusters like 'Neti Bharatam', Erra Mandaram and Anna in the past is planning to make a film with Muppalaneni Siva. This film will sport a popular heroine (Soundarya?) along with five young heroes, according to Pokuri Babu Rao, the producer of the film. The shooting will start in the last week of June. Etaram Films had an association with Muppalaneni Siva as he worked as an associate director for three of Etaram films namely 'Prajaswamyam', Erra Mandaram and Anna.