Krishnavamsi to direct Srikanth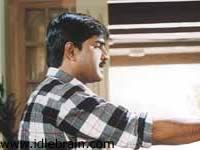 The creative director Krishnavamsi is planning to make a film with Srikanth, Ravi Teja and Prakash Raj in the main leads. This film mainly revolves around the religion clashes in Hyderabad and the ever-growing ISI nexus in the city of Charminar. The titles under consideration for this film are Trisulam, Khadgam and Charminar (but this title is already taken). Krishna Vamsi planned this film in 1999 it self after the release of Samudram. But due to some unknown reasons, the project did not take off. This film might go on floors in the second half of the year. Krishna Vamsi is currently busy with the assignment of selecting fresh Telugu cast for his film to be produced by Tammareddy Bharagwaja. Krishna Vamsi's Hindi Anthahpuram has not seen the light of day so far, though the shooting of the film was completed long back.

NTR-B Gopal film create waves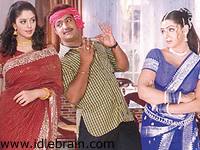 The Friendly art movies film with NTR as hero in the direction of B Gopal is making waves in trade circles. NTR is playing the role of an innocent servant who joins the house of Arti Agrawal for a meager amount of Rs 300/- per year. Naghma and Naresh are acting as Arti Agrawal parents. Like B Gopal earlier films, this film too is supposed to have a powerful flashback for hero in the second half. According to the scriptwriters, Paruchuri brothers, this film has the shades of NTR 'Missamma' in the first half. B Gopal is said to have charged a huge amount as remuneration to direct this film. A debutant storywriter Hanumantha Rao provides the story. RP Patnaik is providing music for this mass film.


Crew for Pawan Kalyan film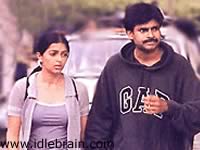 As the month of March is fast approaching, Pawan Kalyan is getting ready to start directing his new film. This film is going to be a love story, which is going to be produced by Geeta Arts. According to highly placed sources Mani Sharma is signed as music director. It took a while for Mr. Allu Arvind to convince Pawan Kalyan to take Chota K Naidu as photographer. Pawan Kalyan generally prefers cinematographers like Madhu Ambat and PC Sreeram. It is also rumored that Trivikram Srinivas is under consideration as the dialogue writer for this film.There would be two heroines in this film. It is expected to go on floors in the 3rd week of March 2002. Though Geeta Arts did not confirm, there are rumors that the film is titled as Jaani.