Heroine Pratyusha commits suicide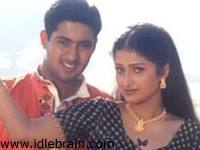 Pratyusha, the young upcoming Telugu actress, expired today (24th February 2002) after consuming pesticides. Pratyusha and Siddardha Reddy loved each other. They consumed pesticides after their parents rejected their love relationship. The love pair decided to put an end to their lives. Both of them were admitted in hospital. Pratyusha succumbed to death and Siddartha Reddy is in critical condition. Pratyusha made her debut as Mohan Babu's daughter in 'Rayudu'. Later on, she acted as Jagapathi Babu sister in Samudram. She made her debut as heroine apposite Sumanth in Nagarjuna's 'Snehamante Idera'. Her last released was Uday Kiran's 'Kalusukovalani'. She has one project in her hand now in direction of Muthyala Subbaiah apposite Akash. The Telugu film industry has expressed shock over this unfortunate demise of young talented actress.

Teja to make Jayam with 4.7 crores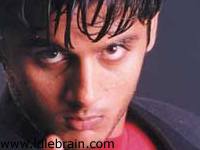 Teja, the director turned producer, is going to spend over 4.7 crores to make Jayam. This film would be canned on moving train for 25 days. They are going to spend 5 lakhs per day for train shoot as it involves shooting with 800 junior artists. Teja is importing a fly-cam from London to shoot the train episode for this film. In addition to this fly-cam, a couple of 435's would also be employed for the shoot. Teja selected Nitin, a student who is studying 2nd year of Mechanical Engineering. Nitin is the son of Nizam distributor Sudhakar Reddy. Teja also wanted to chose a Telugu girl as heroine for the film. But he had to settle for Mumbai girl Sada, as he could not find a suitable girl from Telugus. The shooting of this film was started on 22nd of February, Teja's birthday, and is expected to be shot till 20th of April 2002. Jayam would be released in the month of May 2002.


Santosham - a pleasant film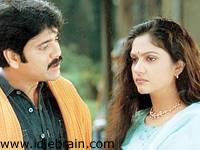 Shooting of Nagarjuna's Santosham is going on in Rajahmundry now. From 1st March onwards, the unit would move to Mumbai to shoot a 5-day song on Prabhudeva and Sophia Haq. From 16th March to 20th March, the unit would visit to New Zealand to can another song on Nagarjuna and Gracy Singh. After that a 15 days shoot in Hyderabad is followed. The movie would be released on 9th May 2002. A debutant young director Dasarath is directing this film. Along with direction, he is also writing dialogues. Farah Khan and Prabhu Deva are composing choreography for this film. RP Patnaik is providing music. There would be six songs and three music bits in the film. K Viswanath is acting as father of Gracy Singh in this film. Master Akshay is acting as Nagarjuna son. Comedy artist Sunil is also having a lengthy role. According to the insiders, the film is made on the lines of pleasant Hindi films like HAHK, DDLJ and Kuch Kuch Hota Hain.