Police declare that Pratyusha's death is suicide
The City police commissioner of Hyderabad MV Krishna Rao announced today that the death is upcoming actress Pratyusha is caused by pesticide Nuvacron. He also said that Pratyusha did not indulge in any sexual activity before her death. The same pesticide Nuvacron is also found in her lover Siddartha Reddy's body.

Krishna Vamsi Mallepoovu started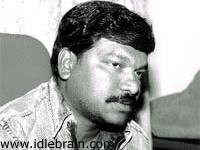 Krishna Vamsi flagged off his new project Mallepoovu with new star cast on 22nd of February 2002. Two Telugu guys Seshu and Srinivas are playing male leads. The fresh Mumbai girls Navneeth and Sangeetha are paired up against them. Krishna Vamsi's regular photographer Bhupati handles camera. Shankar provides editing. Horseman Babu overlooks stunts. Asam Srinivas provides dialogues. The music director is yet to be selected for this film. Krishna Vamsi is keeping low profile for this film. The press is not invited for the shooting. Tammareddy Bharadwaja produces this film. This film would be released in the month of May. Incidentally, Krishna Vamsi's debut film Gulabi (Rose) is also a flower name like 'Malle Poovu' (Jasmine).


NTR injured in Vijayanagaram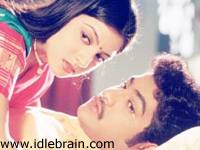 NTR was injured in an accident on 24th of this month in Korukonda Sainik School, Vijaya Nagaram while shooting for 'Aadi' being produced by Lakshmi Narasimha Arts. A glass piece injured his right wrist and caused 10 stitches. NTR is playing the role of 'Aadi Kesava Reddy' in this faction based film. Keerthi Chawla, a Mumbai girl, is paired apposite NTR. Radan P Devan, who played Gudumba Satti in Kushi, is doing the role of villain in this film. Paruchuri brothers are writing dialogues. Mani Sharma provides music. VV Vinayak, a debutant is directing this film. Audio of Aadi would be released in the first week of March. Aadi movie will hit the marquee in the last week of March 2002.
Srihari's 60 feet jump for Parasuram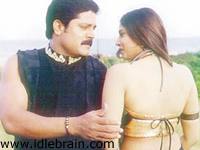 Priyanka Cinema is producing a film titled 'Parasuram' with Srihari and Sanghvi in the main leads. A Mohan Gandhi directs this film. Srihari plays the role of a sincere journalist. Srihari made a spine-chilling jump from 60 ft height to the ground using 1a couple coke-branded umbrella. Fight master Vijay supervised these feats. Priyanka and Kalyan produce this film. Sri Lekha provided music. Audio of the film is released recently. The shooting of the film is complete except for 2 songs. These two songs would be pictured between 1st March and 5th March 2002. The movie 'Parasuram' would be releasing on 9th of March 2002.