Gemini Kiran partners with Sravanthi for Tum Bin remake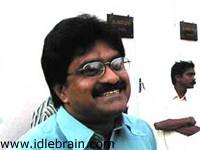 Gemini Kiran is going to be presenter of Sravanthi Ravi Kishore's 'Tum Bin' Telugu remake film that is in the planning. Ramana, who directed 'Peruleni cinema with Chakri and Subhavela with Usha Kiron movies, will direct this venture. This film will have three heroes and one heroine. The producer is planning to cast new heroes and heroine for this film. Koti provides music. This film would go on floors in the month of May 2002. Sravanthi Ravi Kishore is producing another film with Tarun as hero in the direction of dialogue writer Trivikram Srinivas. A couple of new heroines will be paired apposite Tarun in this film. The regular technical team consisting of Koti, Suchitra and Sirivennela Sita Rama Sastry would work for this film.
Ganesh ditches Seshu film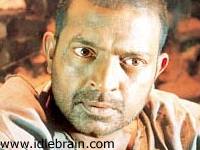 The small time comedy and character artist Ganesh has given a 'jhalak' to the director Jeevitha Raja Sekhar. He acted in Seshu film as a sidekick of hero. During the production of Seshu, Ganesh got excited and expressed his willingness to distribute the film for Guntur area, his home region. He even paid advance for East Godari and Guntur territory. After the film is completed and up for the taking, Ganesh absconded and became untraceable by the producer and director of the film. In the last minute, the director has to do a big crisis management to release the film in Guntur and East Godari. Ganesh is said to have expressed his reservations about the tragic climax of the film. Jeevitha, the director of Seshu, predicts the film to pick up after 3 weeks, when the summer holidays come.

Court notices for Uday Kiran producers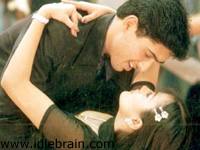 RK Banner by Pratani Rama Krishna Goud has filed a petition on Uday Kiran for refusing to complete the film. RK films has started a movie titled 'Jodie No.1' with Uday Kiran as hero much before Chitram has started. But it was stalled due to shortage of funds. During that period Uday Kiran has signed a document that he won't act in any other films till he complete 'Jodie No.1'. The producer claims that Uday Kiran does not want to do 'Jodie No.1' any more as it might become a flop. The court responded by issuing in injunction orders to all the current producers who signed Uday Kiran. The producers who received these orders include Burugapally Siva Rama Krishna, AM Ratnam, RB Chodary, MS Raju and N Surya Prakasa Rao. But the shooting schedules of Uday Kiran are continuing without any interruption. Yesterday (13th March 2002), the shooting of Burugapally Siva Rama Krishna was held at Siddi Vinayak Jewellers in Ameerpet.