Kushi with 160 prints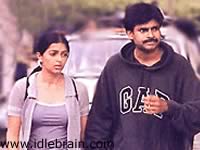 As Pawan Kalyan is making his moves at a snail pace in making the next film, the buyers are not sitting idle by waiting for his next film. The producer AM Ratnam is planning to rerelease Kushi with big Hungama again this summer with 160 prints in 160 theaters on 19th of April. The buyers of Vizag, Nizam, Guntur, Ceded and Nellore had a meeting last month to decide about it and fixed 19th April as the D Day. For the first time in the history of Telugu cinema, a film is going for second release with a huge number of 160 prints. We have to wait and see if Kushi would attract the audience and milk the box office or become a stale product with almost all the people watched it once in the last year.
Jayam shooting at a brisk pace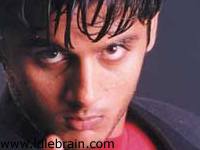 The shooting of Jayam is going on at a brisk pace in Pootalapatti Railway station in Chittoor district from 28th March 2002 onwards. Teja is planning to picture a couple of songs in train on Nitin and Sadaf in the direction of choreographer Shankar. Right now, they are canning a train chasing sequence in the supervision of Horseman Babu. After 15 days work, the unit would move to Talakona forest. The shooting of this film would be completed in the month of May. RP Patnaik has composed 14 songs for this film. Three songs are already been pictured. Sameer Reddy handles camera. Songs are penned by Kula Sekhar. Shankar edits the film. Jayam is being produced by Teja on 'Chitram Movies' banner.

'Santhi Nivasam' as feature film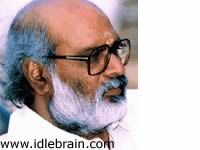 'Santhi Nivasam', the mega serial on E TV, is being produced as feature film now. We have seen novels being converted in to films. Now for the first time in Telugu field, a television serial is being remade into feature film for the big screen. This feature film will have the same cast and crew who worked for serial. Two units are simultaneously working on this project from 1st April to 19th April 2002. It would be completing shooting by 19th April. The postproduction activities too will take place simultaneously. Sunil Varma and VS Reddy would direct this film jointly. Ranganath, Sameer. Harsha Vardhan, Rajeev Kanakala, L Jhansi, S Sravani consists of the main cast. Sri Lekha provides music. Story, Screenplay and direction supervision for 'Santhi Nivasam' is provided by K Raghavendra Rao. Ramoji Rao is the producer.