Shootings cancelled for 7 days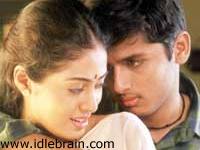 Teja's Jayam created one of the biggest controversies. It is learnt that dance director Shankar slapped a dancer on shooting spot in Chittoor district. The members of Film Federation went to shooting spot and requested the unit to stall the shooting as the dance director violated the rules. When the unit members did not comply with the request made by Film Federation members, they got anger and beaten up an out door unit boy, who belongs to Anand Cine Services. AP Film Chamber of Commerce has taken a serious view of this incident and commissioned a sub committee to review it. As per the recommendations of the sub committee, AP Film Chamber of Commerce has decided to stall all the shootings for seven days. In these seven days, Film Federation is asked to take severe disciplinary action on the culprits who are present in the Film Federation. The proxy war between Film Federation and AP Film Chamber of Commerce is turned into a serious war now.
Aasara by Jaya Sudha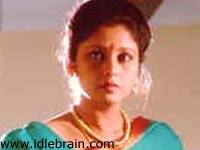 Veteran actress Jaya Sudha started a voluntary organization 'Aasara' to help the women of Telugu film Industry. Jaya Sudha acts as the chairperson for this committee, which consists of Smt. Sobha Latha, Smt. Sunitha, Kota Srinivas Rao, Tammareddy Bharadwaja and CVL Narasimha Rao. This organization would be helping women from Telugu film industry and electronic media to fight the injustice done to them. Jaya Sudha is moved by the series of incidents like Pratyusha's murder, Gang rape of a 15-year old TV artist in Vijayawada and suicide of the junior artist Jhansi. Jaya Sudha assures that the identities of the women who complained to 'Aasara' would be kept secret. At last, we have seen somebody coming forward to make a meaningful effort to curb the harassment done to women in media industry. We appreciate 'Aasara' for supporting a noble cause to the fullest.

Pawan Kalyan releases 'Aha' brand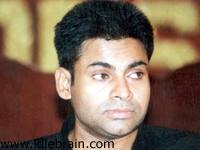 After almost a year, Pawan Kalyan made his public appearance to the media. He recently released the 'Aha' brand of Pepsi drink, which has a tint of lemon it in. He revealed that he is currently working on the script of 'Johny' and it would go on floors by 30th of April. He is directing this love story. His next project, a martial arts film, would be done for Anjana productions banner, which is going to be directed by a new director. Pawan Kalyan expects the film 'Johny' to be released by November, if everything goes well. Otherwise, it might get delayed. Pawan Kalyan finds Mahesh Babu and Uday Kiran to be good among his contemporaries. Pawan Kalyan has reduced his weight for the film Johny.