Monal commits suicide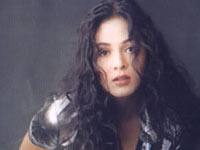 Tamil actress Simran's sister Monal, who is also a fairly big name in the Tamil film industry, committed suicide at her residence in Chennai. The incident came as a rude shock to the Tamil film industry. Monal made her film debut in 'Badri' (Tamil remake of Telugu Tammudu), which was followed with 'Parvai ondrum pothum', 'Lovely' and 'Ilaya Thalapathi'. She had won the Miss Bombay crown some time back. Monal recently made her Hindi film debut in Tinu Verma's 'Maa Tujhe Salaam'. She did a special song in Usha Kiron Movies 'Istam'. She worked for an unreleased Telugu film 'Dadagiri' starring Suman and Krishna. The reasons behind the suicide of this upcoming actress are not known yet.


Allari to hit theaters on 10th May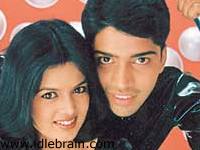 Flying Frogs banner is making a film with EVV Naresh as hero in the direction of Ravi Babu. Ravi Babu is the son of veteran character artist Chalapati Rao. Ravi Babu acted as comedian and villain in a few Telugu films. The latest one is Murari. EVV Naresh, the second son of EVV Satyanarayana, is making his debut as hero. Ravi Babu has earlier made a few ad films in this banner, which is owned by Chalapati Rao. D Suresh Babu is supporting this project with the funding and providing infrastructure. Swetha Agrawal and Nilambari are playing female leads. Paul J provided music for this film. Mahesh Babu released the audio album today (14th April) evening. Audio would hit the market on 17th of this month. All the technicians in the film are new comers. This film would hit the marquee on 10th of May.

Raja Sekhar as Bharata Simha Reddy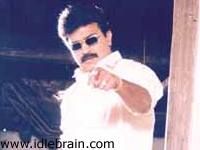 Raja Sekhar is working on the story of his next project to be produced by C Kalyan. Raja Sekhar would be playing dual role as father and son. Raja Sekhar is growing his mustache in Veerappan style to play the father role. The father role's name in this film is 'Bharata Simha Reddy'. Nandita Das is pairing up with the father role in this film. Surya Prakash, who directed the Tamil original of 'Simharaasi', would be directing this venture in Telugu.