Arti Agrawal sued for 10 lakhs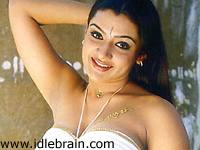 Dr. Mohan Babu signed Arti Agrawal for the film 'Tappu Chesi Pappu Koodu'. She took some advance too. After that she told Mohan Babu that she is going back to New Jersey to give exams in January 2002, which will make herself unavailable for shooting. An understanding person he is, Mohan Babu signed Gracy Singh for that role let Arti Agrawal go off. Later on, he got the shock of his life when Arti gleefully signed NTR's film Chiranjeevi's film in direction of B Gopal. Mohan Babu lodged a complaint against Sashank Agrawal (he is father and the authorized signatory for Arti Agrawal, as she is a minor) in The AP Film Chamber of Commerce. They penalized him for an amount of Rs 10 lakhs for cheating Mohan Babu. Arti Agrawal paid the penalty without any dissent and is carrying her work with Chiranjeevi in RFC (Ramoji Film City) for Vyjayanti Films now.


Is Kushi aimed at Vasu?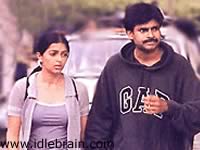 Venkateswara Films is trying to craze the Summer lull at box office by re-releasing Kushi all over Andhra with 160 prints. All the distributors of 'Kushi' had conference a month of back and decided to release the film all over Andhra on 19th of April. But due to unknown reasons, all other distributors dropped the idea of re-release except for Nizam distributors. Now the number of prints is reduced from 160 to 34. Kushi is releasing tomorrow in 15 theaters in Hyderabad and in 19 theaters out side Hyderabad in Nizam. It is also rumored that Venkateswara films is releasing Kushi as an apposite film to Venkatesh's latest release Vasu. We have to wait and see if their ploy works out well or boomerangs.

EVV Brothers are all set for a debut fight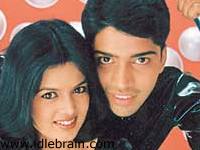 EVV Satya Narayana must be a proud father after seeing his kids Aryan Rajesh and Naresh making their debuts as heroes in two different films. Aryan Rajesh, the elder son, is making his debut in D Rama Naidu 'Hai', which is being directed by the pop EVV Satya Narayana himself. Naresh, the second son, is making his debut on Ravi Babu's directorial debut 'Allari' which is also being presented by Suresh Movie distributors. Incidentally, audio albums of both 'Hai' and 'Allari' hit the audio market on the same day. Naresh 'Allari' is releasing on 10th of May and Aryan Rajesh film 'Hai' is releasing in the end of May 2002. Aryan Rajesh was launched into film field with lots of media hype and photo sessions and Naresh is launched with no hype. We got to wait and see how these siblings would fight it out in public!