Osmania students obstruct film shooting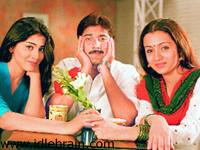 A fleet of vehicles belonging to a production unit entered the Osmania University campus at 5:30 am on Friday morning (10th May). The unit set the camera equipment and the choreographer instructed the 200 skimpily clad women (group dancers) to stand in a a row. As the director is about say 'start ... camera … action', a group of University students obstructed the shooting by say that they would not encourage the derogatory Indian culture shown in the films that are being made. When the film unit tried to continue their shoot by ignoring the students plea, the students hijacked the equipment and moved it to the students Union building. On the top of it, the shooting unit did not take any permission from the Osmania University authorities for the shoot. Then the film unit apologized and gave an assurance that they wont shoot the film anywhere near the Osmania University campus. We are talking about the shooting of AM Ratnam's film 'Nee Manasu Naaku Telusu' starring Tarun, Trisha and Sreya. In the past too, students did not allow the shooting of Raja Sekhar's Seshu, though they are willing to pay an amount of Rs 60,000/- as fee. A few years back, Osamania students had a quarrel with Mohan Babu when he and Amani participated in the shooting inside University campus.
Allu Arvind and Dutt to produce SVK film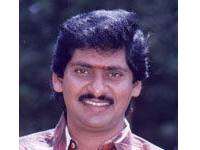 Allu Arvind and Aswini Dutt are going to jointly produce a film to be directed by SV Krishna Reddy. They would be making this film on 'Siri Media Arts' banner. Venu and Srikanth would be playing the main leads. This film is loosely based on Tamil hit film Charlie Chaplin. But they changed the entire script to suit the Telugu nativity. Fortunately SV Krishna Reddy opted out of music direction for this film. For the first time SV Krishna Reddy is directing a film, which is not having his own music. The music directors under consideration for this film are Chakri, RP Patnaik and Devi Sri Prasad. Long back the same duo (Allu Arvind and Aswini Dutt) gave the break of lifetime to Srikanth by casting him as hero in 'Pelli Sandadi'. Srikanth has two small hits from this year in his baggy. But it's been almost three years since he gave a big hit (the last one being Preyasi Raave). This film would go on floors in this month end.

Venky in 'Gemini' remake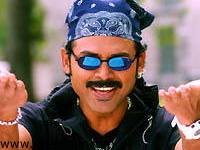 The prestigious Chennai based production house AVM made it's 162 film 'Gemini' and released it on Tamil new year. It went on to become a biggest hit. This film featured 'Chiyaan' Vikram (he got that Chiyaan title because of his role in Sethu) and Kiran Rathod (who played Tarun's pal in Nuvvu Leka Nenu Lenu). AVM dubbed this film in Telugu and planned to release it. But Dr. D Rama Naidu is so much impressed with the film that he stalled the release and bought the remake rights of Gemini for Telugu. Cheran, who directed the Tamil version, would also direct the Telugu version. Venky would act as the hero. This film is about the lives of two gangsters. The second half of the film is very much similar to that of Ram Gopal Varma's Company, where Vikram turns approver to a police officer. It is not known if D Suresh Babu is involved in this project or Dr. Rama Naidu would produce the film. Since Bobbili Raja, D Suresh Babu produces all the Venkatesh films on Suresh Productions banner.
Jayant to direct a film soon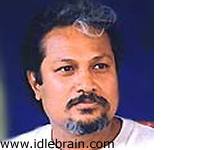 Jayant C Paranji who produced and directed Mahesh Babu's Takkari Donga is going to direct a film soon with fresh comers. K Ashok Kumar, who produced films like Druva Nakshatram, Rakta Tilakam and Premante Idera with Venkatesh in the past, is going to produce this film on Sri Lakshmi Venkateswara Creations banner. Deenaraj has given the story for this film. Deenaraj has also given story for Jayant's 'Preminchukundam Raa' and 'Premante Idera'. Paruchuri brothers are penning dialogues. RP Patnaik would be scoring music for Jayant for the first time. Other technical details of this film are being worked out.