When Pratyusha and Siddardha met and how their love blossomed
Pratyusha family consists of her mother Sarojini Devi, who is working as a teacher and a younger brother Babu, who is studying 10th class.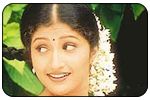 Pratyusha and Siddardha Reddy were classmates in Intermediate when they studied at Gowtamy Residential College in Sanjeev Reddy Nagar in Hyderabad. Later on, they became good friends and then turned into lovers. Pratyusha broke the news of their love to her mother (Sarojini Devi) nine months back. As usual, Sarojini Devi was upset as Siddardha Reddy belongs to different caste and social status. Sarojini Devi rejected their love and tried to dissuade Pratyusha from continuing her love. She even locked Pratyusha up in a room to stop her from meeting Siddardha. Sarojini Devi realised that Pratysha is a major and she might marry Siddardha without telling her. Hence Sarojini Devi accepted their love.
Siddardha too visits Pratyusha house once a while. After intermediate, Siddardha procured a seat in Vasavi Engineering College in Hyderabad. He is currently doing his final year. He told about his love to his parents about a month back and they started pressuring Siddardha Reddy to discontinue his love with Pratyusha. Siddardha Reddy's parents made him appear for GRE and TOEFL so that he can go to USA to do MS.
Since Siddardha Reddy is going to USA for a couple of years, he must have felt insecure about his relationship with Pratyusha. Hence he wanted to marry Pratyusha before he departs for USA. But his parents flatly refused the relationship. Siddardha Reddy used to call up Pratyusha on regular basis and used cry over phone that his parents are not agreeing for their marriage.
What happened on that fateful day of 23rd February 2002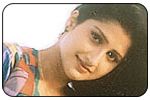 Siddardha called up Pratysha on the evening of 23rd Feabruary 2002 and cried again that their parents are not accepting for the marriage. Pratysha was supposed to go to Bangalore by 8:30 am flight on 24th February to participate in a Kannada film shooting. After that shoot is over, she would move to Tamil Nadu for another shoot and she would be back only after 25 days. Pratyusha's makeup man, assistant and hairdresser left to Bangalore by the evening bus on 23rd February.
Pratyusha, along with her elder cousin sister Siri, went to the Ferry's beauty parlor, which is located in Amrutha Mall (Panjagutta) for eyebrow cutting and facials. As Pratyusha wont be back for the next 25 days, Siddardha came to Amrutha Mall to meet Pratyusha and called her on mobile that he was waiting outside. Pratyusha sent Siri to give him a message that she would be done with her beauty parlor work with in 10 minutes. After 10 minutes, Pratyusha came out and the lovers met each other and cried. Siri consoled both of them that everything would be fine.
Then Pratysha told Siri that she is going out along with Siddu and would be back after 10 minutes and asked her to wait there itself. Siri waited for 20 minutes and then called up Pratusha. Pratyusha told that she got a call from the director Teja to go and meet him at his office. Pratyusha asked Siri to wait at Midway (Panjagutta food joint) so that Pratyusha and Siri would go to Teja's office. Siri went to midway and waited for half an hour out there. She called up Pratyusha again asked where she was. Pratyusha told Siri that she is on her way to Midway and she would be there in 10 minutes. Siri waited for more than an hour and then went directly to the house of Pratysha.
When Siri came home, she saw a couple of police constables standing at the door. They told her that Pratyusha was admitted in Care Hospital for consuming poison. They also enquired if Pratysha had any argument in her house with anyone.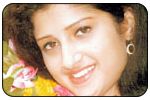 Sorojini Devi got a call from Care Hospital at 8:30 pm that Pratysha was admitted in ICU. She immediately called the mobitel of Siddardha, which was picked up by one of his friends. He told that both Siddardha and Pratyusha were admitted in hospital and he does not have any more information. Sarojini Devi reached hospital by 9:15 pm. She was not allowed to meet Pratusha for 45 minutes. Later on she went in ICU and saw Pratusha, whose face was covered by oxygen mask. Sarojini Devi was not allowed further. She came out and kept on weeping. After half an hour, the hospital authorities came and gave Sarojini Devi three rings and a watch of Pratyusha and asked her to sign on a receipt that she received those articles from the hospital management. Again at 11 pm, they made Sarojini Devi to sign on some other forms.
Siddardha's relatives were given a room (Room no 218) on the second floor itself. All the Siddardha relatives were allowed to visit Siddardha as Sarojini Devi was not allowed to meet her daughter. Sarojini Devi, Siri and her brother slept on the floor at 3 am that night. At 6:30 am, Sarojini enquired again about the status of Pratyusha. Doctors told that her BP was normal. Sarojini Devi wanted to go home and perform Pooja. She asked Siri if she wants an extra dress. Siri said yes.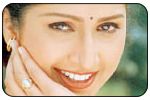 Sarojini Devi returned to hospital by 11:30 am on 24th February. The security person asked Sarojini Devi to meet the doctor. The doctor told Sarojini Devi that it was all over. He also told that he would confirm the news of death in about 10 minutes. At that time, the hospital people asked Sarojini if she had a spare dress so that they can change the hospital dress given to Pratyusha. Sarojini Devi gave the chudidar, which she got for Siri to hospital people. They performed all other formalities and handed over the dead body to Sarojini Devi by 3 pm. Sarojini Devi observed the marks on nails on her face.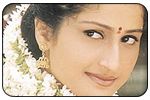 The poison consumed patients have no chances of dyeing if were brought back to consciousness. Pratyusha was in her consciousness when Sarojini saw her at 10 pm on 23rd February. The care hospital authorities have not handed over the dress of Pratyusha to Sarojini Devi. Care hospital charged Sarijini Devi Rs 28,000 /- for the treatment they have given to Pratyusha. Sarojini Devi feels that it's a murder. She accuses Care hospital management for joining hands with the family of Siddardha Reddy to hush up the case. She feels that her daughter would have been survived if she had gone to Teja's office that evening.
(The above account of information is gathered from an interview given by Sarojini Devi, the mother of Pratyusha)