3 July 2012
Hyderabad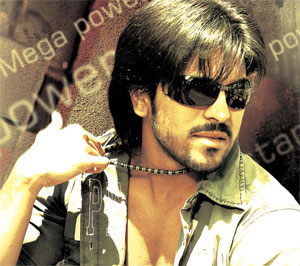 Ram Charan has quit the twitter. The reasons for the same are not known. His last tweet was about the shoot of Docomo ad. He has also tweeted about his short vacation in Italy after the wedding. Ram Charan's tweet following YS Jagan's arrest "Finally govt has proved its capability" has got lot of flak from Jagan followers. Ram Charan joined the twitter bandwagon lately.
It was Siddharth and Mahesh Babu who brought the momentum in Telugu film industry by joining twitter early. Siddharth uses twitter excessively and Mahesh Babu uses it very limited by tweeting only when it is absolutely necessary. NTR has stopped tweeting way back in year 2010. Though twitter helps heroes to get in touch directly with fans and movie lovers, it is also becoming a quite demanding media as the followers ask sensitive questions. Twitter also allows followers accuse/abuse heroes. The celebrity has to block the users to get rid of the abuses from his/her mentions (timeline). It is virtually impossible and waste of time to block all the abusing followers.
It is a known fact that comedian turned hero Sunil who joined twitter at the time of Maryada Ramanna has quit twitter after Chiranjeevi's birthday. Some fans made it an issue that Sunil didn't give birthday wishes to Chiranjeevi through twitter. Hurt by this, Sunil has quit the twitter by tweeting 'I don't need twitter to wish Annayya. I directly wished him'.
The fans of other heroes also take it as an opportunity to get personal against any particular hero. Twitter is a double-edged sword for celebrities.