18 June 2012
Hyderabad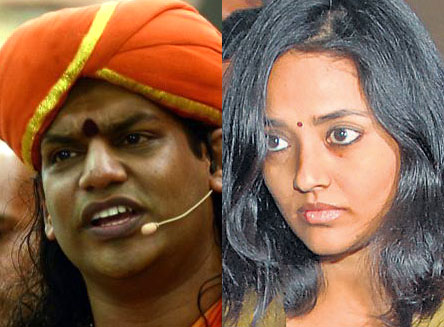 Praveen Sri who directed Gamyam 2 in the past is coming up with a new project titled 'Kali Charan'. This film is based on a real incident that happened in 1980's. He is curently into casting the right actors and actresses.
He has approached actress Ranjitha to cast in an important role. She liked the character and expressed willingness to act in the film. But there is a catch. She needs a permission from Nityananda Swamy before she acts in any films. We are not sure if Ranjitha has entered into any written agreement with Nityananda Swamy or it's just out of respect she wants the permission of Nityananda.
Swamy Nityanand was in jail till 14 June before getting bail. Now the director Pravin Sri is wondering how he should go about it.