13 June 2012
Hyderabad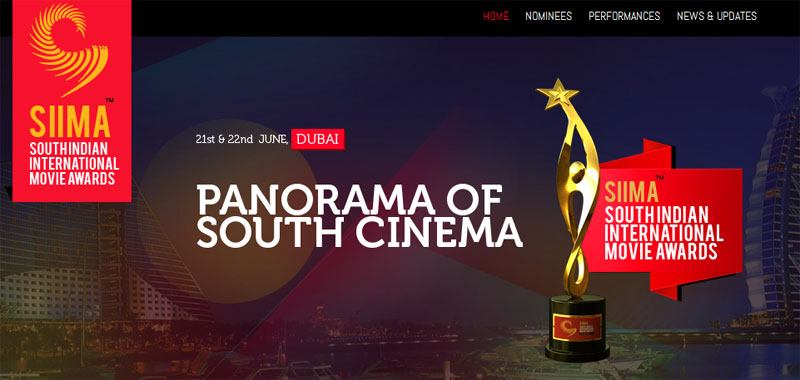 For the first time in South India, South Indian International Movie Awards (SIIMA) will felicitate and celebrate the swanky set of acting icons of Southern filmdom. South Indian films industry produce more than 50% of all films released in a year and account for the largest share in the total number of films released per year and generate revenue of Rs 17 Billion in the FY 2009. South Indian's love their cinema as the best mode of entertainment. With SIIMA – South goes Global.
Since we have received so much love and encouragement from this industry, SIIMA's objective is to recognize and felicitate those artists year on year basis who have dedicated their lives to this industry in various forms.SRI is an initiative where SIIMA identified the best and most respected talents from this industry and decided to honor them on this occasion and continue to do so in the future as well.
Apart from recognizing the social work and responsibility taken up by the Industry leaders, SIIMA is taking one more initiative by promising to take the responsibility of providing education to the most deserved students belonging to the craftsman from this Industry. We intend to support education for 100 students by funding their school, college and vocational courses in the first year of launching the property. We wish to cater to 25 students each from all 4 languages of South Film Industry to begin with and in this regard request your help us promote the cause through good editorial visibility during the launch phase.
From all the four languages (Telugu, Tamil, Kannada & Malayalam) nominations for the categories are selected by Special Jury (please find the list in the attachment). Winners will be selected by public voting. All the nominations will be available for the public voting at www.siima.in. Some of the lucky winners who does the voting in www.siima.in will be also taken to Dubai on 21st & 22nd June to walk the red carpet along with the Stars.