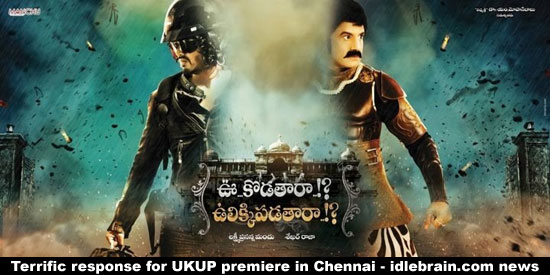 A premiere was organized in Chennai to the distributors of Uu Kodathara Ulikki Padathara in Chennai yesterday night. All the distributors liked it immense and they have decided to increase the number of prints, centers and screens. UKUP is going to be the biggest release for Manoj Manchu. The confirmed theaters are 450 as of now. UKUP is releasing all over India on 27 July and is releasing with premieres on 26 July in USA.
It is a rare phenomenon in Telugu film industry to show the final print's premiere a week advance of the release. It shows the confidence the producer has on the product.
The latest theatrical trailer has generated tremendous buzz mainly due to the negative shade of Manoj in it. SS Rajamouli has personally called Manoj and congratulated him by saying it's one of the best trailers he has seen in the recent times.