20 July 2012
Hyderabad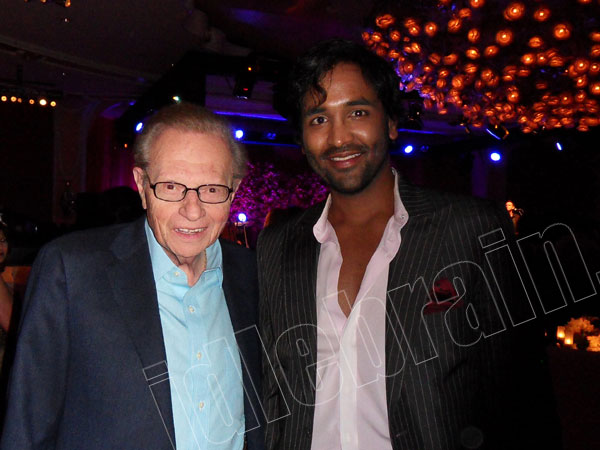 Hyderabad July 20, 2012: Vishnu Manchu who was invited to attend the 60th birthday party of Canadian Billionaire Stan Bharati who is a good friend was elated when he met Legendary Tv Host Larry King, legendary writer Paul Agner and Bryan Adams. The actor and producer - a star in the world of "Tollywood" - Indian films in the Telugu language - revealed his excitement at meeting the Canadian singer in LA.
Vishnu said it was a fantastic moment as Bryan adams gave me his guitar Pick as a gift! Such a nice person. he sang my fav song on my request!"
He added: "Had dinner with him and man! what a experience with the legend! On cloud 9!"