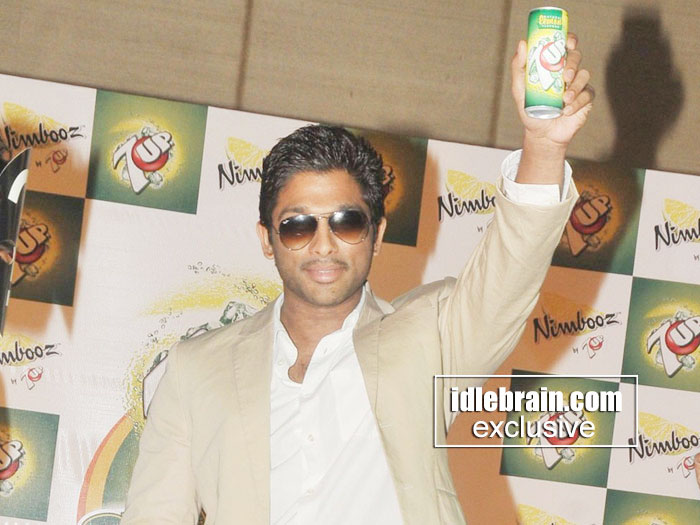 '7up Star with Allu – Season 2' to delight consumers
Seven lucky winners will get a chance to feature in a music video with Telugu cinema super star Allu Arjun

Audition to be piloted across 8 cities of Andhra Pradesh and Bengaluru
7up, the refreshing clear drink with 100% natural lemon and lime flavour from PepsiCo, today announced the launch of '7up Star with Allu – Season 2', a popular dance based consumer engagement initiative. The new season of '7up Star with Allu' contest is in continuation of the brand's constant endeavour to engage with its millions of consumers across South India market.
The contest is open for all dance enthusiasts. The auditions for '7up Star with Allu' will open across 8 cities of Andhra Pradesh beside Bengaluru in Karnataka. The cities in Andhra Pradesh are Warangal , Hyderabad , Kurnool , Guntur , Vijaywada, Rajamundhry, Kakinada and Vizag. The contestants will be judged on their dancing skills and 2 winners will be selected by panel of Judges from each audition. Out of twenty short listed finalists, seven extraordinary dancers will be handpicked by Telugu cinema super star Allu Arjun. These lucky winners will get a once in a lifetime opportunity to be featured in a dance music video with the star himself. The month long contest beginning October 23 rd will culminate on November 23 rd at a grand finale in Hyderabad .
Allu Arjun, The reigning superstar of Telugu cinema and 7up brand ambassador said, "My association with 7up has always been exciting and has brought me closer to millions of young fans. I hope they will be eager to participate in a dance competition as intense as this. I am thrilled and will be involed all throughout this exciting journey in finding seven extremely talented dancers for my next dance music video. I hope that the contestants will give their best and enjoy the experience of realizing their dreams".