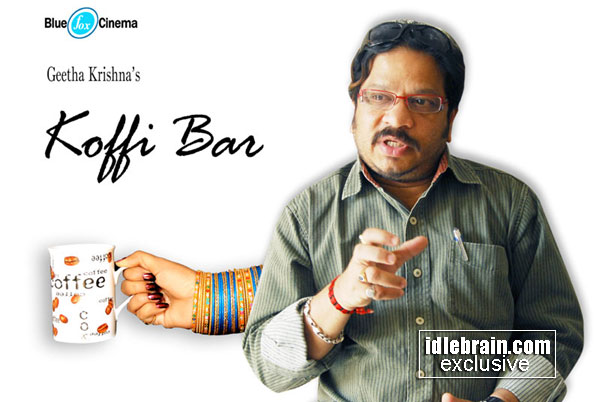 Geetha Krishna who directed class films like Sankeerthana, Kokila and Keechurallu in the past is making a comeback with a film titled 'Koffi Bar'. He arranged a press conference to announce the same at Beanz coffee shop today morning. Geeta Krishna directs and produces this film on Blue Fox Cinema banner.
Koffi Bar belongs to new genre – Geetha Krishna
Speaking on the occasion Geetha Krishna said, "Koffi Bar belongs to the new genre and will be in tune with the changing tastes of audiences. Just like water, air, fire, earth and wind are the five elements of the planet, I believe that story, narration, music, songs and photography are the five basic elements needed for a good film. There will be five full songs and one bit song in the film. I am turning into music direction with this film. I had a thing for music since I was a kid and I learnt a lot from maestro Ilayaraja while working for him. We are going to start the shooting in the month of January 2009. There will be four heroes and four heroines. All the characters in the film have important roles to play. We are casting new faces for this film."
Lyricist Vanamali said, "I made my debut as a lyricist with Time film which was directed by Geetha Krishna. The story of Koffi Bar comes with a new thought. I penned three lyrics so far. I listened to the music of Koffi Bar and Geetha Krishna scored amazing music."
Geeta Krishna is looking for new faces for this film. Apply here