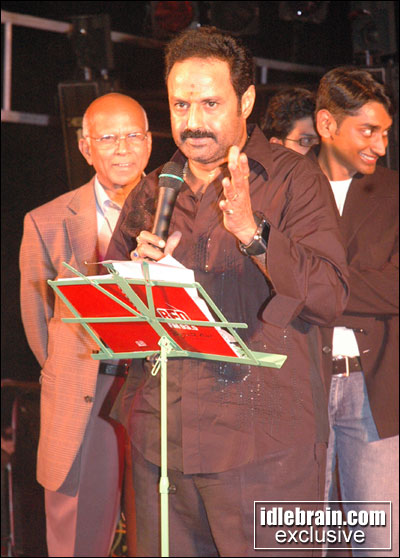 Bala Krishna Nandamuri attended as chief guest for an internal function organized by CBIT (Chaitanya Bharati Institute of Technology) on the night of 9th September at 8 pm. This function was attended by approximately 20,000 students.
Speaking on the occasion Bala Krishna said, "College life is the most importance and crucial period of our life cycle. We do work towards what we want to become when we are in college. Hence college days would be the turning point in any man's life. I am feeling happy to be here amidst so many enthusiastic students. This moment reminds me of my college days. If we work with hard work and dedication, we will achieve the pinnacle of success. CBIT should feel proud to have produced the best talent. It is nice to see alumni of CBIT coming and inspiring the present students during this function. It always feels good to go back to school and attend a function to relive the past. I would like to congratulate the management of CBIT for arranging such a beautiful function studded with cultural programs by singer Karuna, Jaal music troop, Hyderabad Nawabs team, laser show etc."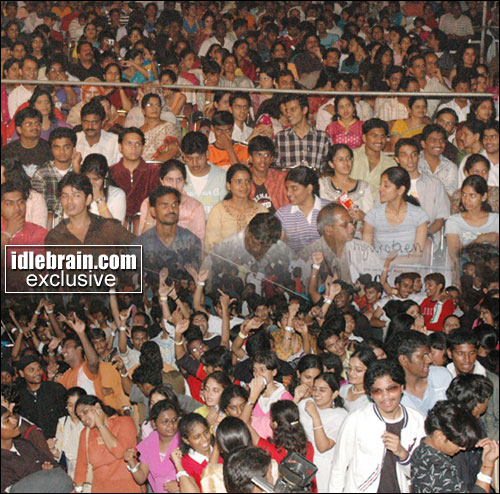 Bala Krishna was received by the students in a sensational reception. Bala Krishna uttered dialogue 'Kathulatho Kadura. Kantichooputho Champesta' from Narasimha Naidu film when students requested him. His dialogues was appreciated with thunderous applause for the next five minutes.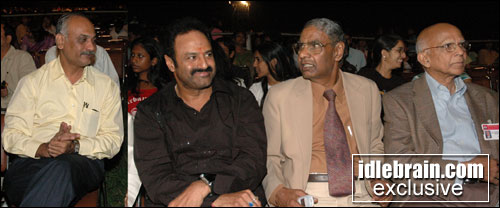 This function was also attended by Mala Konda Reddy, VLN Reddy, Kamalakar Reddy, Vijaya Rama Rao and producer MRV Prasad.