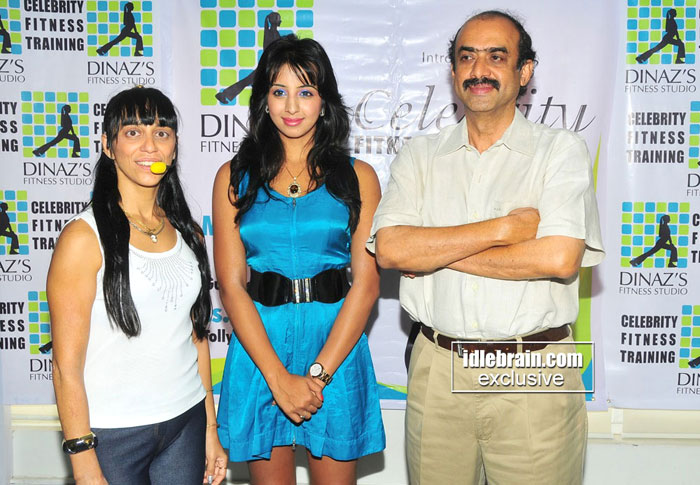 Launch of 'Celebrity Fitness Training' by Dinaz's Fitness Studio

Hyderabad's oldest and most trusted brand in the fitness industry, Dinaz's Fitness Studio Pvt. Ltd. Announces the launch of its Program, 'Celebrity Fitness Training'. Producer and newly elected President of the Andhra Pradesh Film Chamber of Commerce, D. Suresh Babu will launch the Program. Tollywood actress, Sanjana will be the Guest of Honor.

Dinaz's credited with being the first in A.P. to launch Aerobics, Personalized Training Gyms, Zumba Dance Fitness and Specialized Fitness Solutions. And though Dinaz's trainers have worked with various celebrities in the past, this is the first time that the fitness brand is formally announcing its new initiative that is aimed at elite one-on-one Personal Training to celebrities.

As movie stars and supermodels put their best foot forward on the silver screen or the red carpet, they make sure to flaunt their bodies and looks. Hailed by magazines and television shows as the standards of beauty and fitness, celebrities are under constant pressure to maintain their physiques. The demands of their profession made them lead stressful lives. Such factors make fitness an inevitable part of their lifestyle.

DINAZ'S is providing inaugural offers to celebrities. Apart from the new program, DINAZ'S is also offering special discounts on its weight loss programs and Specialized Fitness Solutions.