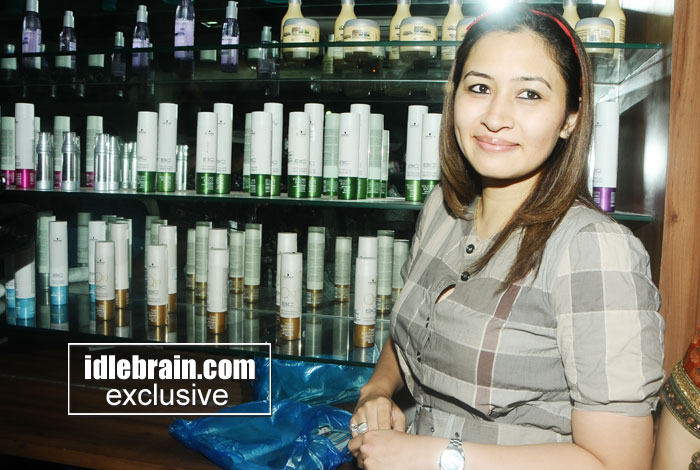 Biggest and fastest growing salon chain of Hyderabad Colarz – Beauty Studio has launched its 1st Branch at Madhapur in Greater Hyderabad. The salon was Inaugurated by Jwala Gutta , Indian badminton player to day. `in fashion trend ,beauty as become a part of life style, to become more glamours beauty salons playing important role' said Jwala gutta.
"Colarz Beauty Studio-for men and women offers grooming services ,hair and skin care & specialised beauty care services'' said Mrs Shravani reddy , founder of colarz. Offering professional services like complete personal styling women and men , including grooming services like bridal makeup , hair styles , instant glow , ageless , sunsafe , happy hour facials in skin care , global hair coloring , full streaking , crown streaking, relaxing, rebonding , saree drapes hair styles , nail art , Tatoos '' Shravani said on this occasion.
`Our beauty studio looks comfortable , and feel at home ambience with internationally trained staff , this salon is the first one in city , 2nd branch opening at sindhi colony , secundrabad' said Mrs Shravani reddy. on this eve Jwala Launched their beauty studio website(www.colarz.in) .