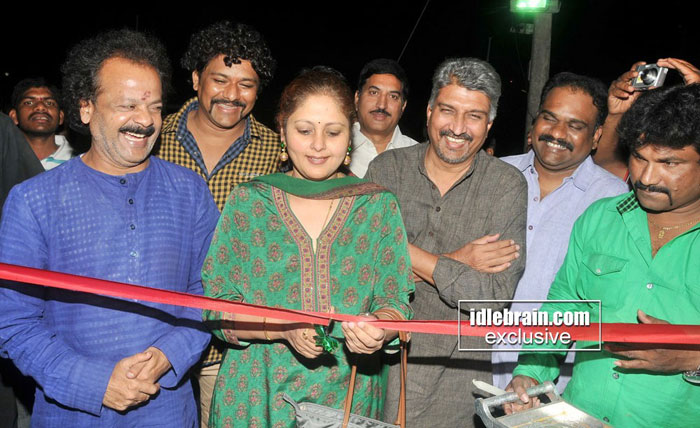 The R.A.D Group brought to the world of untapped customers in Hyderabad a gamut of world-class furniture range by launching its 'Woodex' furniture mall on Wednesday.
The office, home, garden and children's section of the mall, which came up on the Kavuri Hills Road in the upmarket Jubilee Hills area in Hyderabad, were inaugurated by Telugu actress Mrs Jayasudha, actor Mr Uday Kiran, and the runaway hit 'Hyderabad Nawabs'-fame Mr RK Mama.
"The furnitures, which are being made available in line with the current trends, bring in a new, refreshing look to our homes. I too prefer to purchase furniture that is unique and at the same time comfortable," Mrs Jayasudha said.
"Usage of furniture that brings hitech style is increasing by the day. I congratulate the promoters of the R.A.D Group for bringing the 'Woodex' furniture mall to the door steps of the Hyderabadis," said Mr Uday Kiran.
Speaking on the occasion, the mall managing directors, Mr Sangam Raghuveer Goud, Mr Amitaneni Amar and Mr Bandaru Dhanunjay, said the mall will display hand-picked furniture from countries like Brazil, Italy, Malaysia and China.
"The mall will offer office, gardening, home, children's, modular kitchen, crockery and wall units. Besides, the mall will offer concept furniture and designing services to our customers. In all, the mall will offer over 300 variety of furniture," they said.
press Academy Ex Chairman Devulapalli Amar , india journalists union executive member k. satyanarayana , Tv Artist sagar also graced event