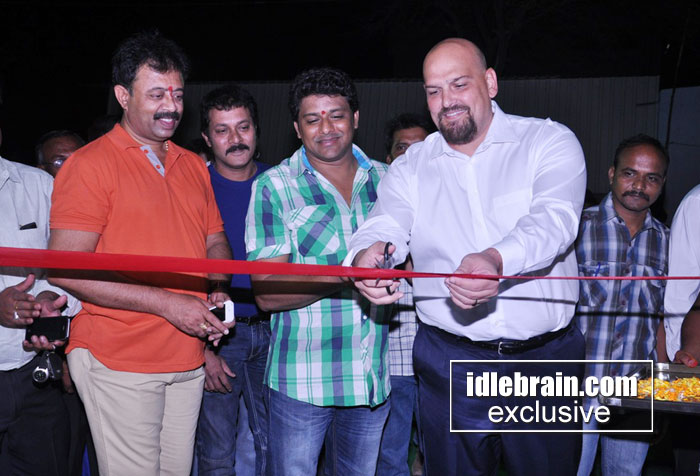 Hyderabad, June , 2012: Cars have become a symbol of pride and status for the youth, and the Gen-Next are going gung ho about them. Though today's youth are using cars, both domestic as well as foreign makes, they are going after having a funky and looks to their mean machines.
Joining the bandwagon of the showrooms that have been adding genuine value to any make or model, is Xenex Automotives, a first-of-its-kind car makeover and modified company, which was inaugurated at Kavuri Hills near Jubilee Hills Road No 36 on Wednesday.
Fraternity from Tollywood, including actors, actresses and directors, inaugurated various divisions of Xenex Automotives. Various cars with sporty looks, which were displayed on the occasion, stole the show.
Speaking on the occasion, Xenex managing director Mr Amitaneni Amar Babu said, "Luxury sports utility vehicles (SUVs) and sedans come for a premium. We have acquired the latest technology to design and convert Maruti Swift, Ritz, Alto, Servo, Hyundai i10 and i20, and other sedans into sports and funky cars."
"Our showroom has the state-of-the-art divisions like performance and designing, body shop, engine modifications, tyres and alignments, multi-branded and car workshops. Plans are afoot to roll out similar showrooms in Visakhapatnam and Vijayawada," Mr Amar Babu said.